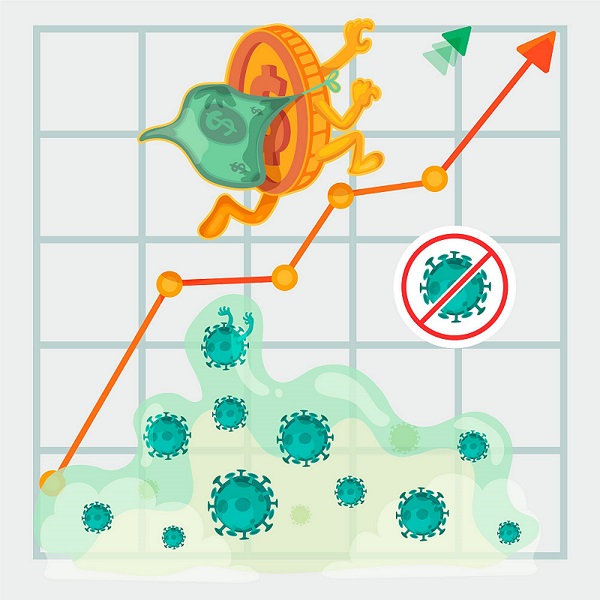 The Corona era was not all the expectations that we had for 2020. Everything we have experienced so far in 2022 was beyond our imagination. Covid-19 is an extraordinary situation that we are going through which would be called some of those very rare times in our life that have affected many fields such as Health, Tech, Business, Education and etc. 
Over time, they became convinced that some job adjustment strategies were needed. As new cases grow internationally, businesses, B2B companies, and brands are starting to move in the right direction. Little by little, they were thinking of alternative strategies to maintain their place in the world of business and advertising and supply.
The global survey collected by Kantar, it was asking about the consumers' attitudes and expectations during the pandemic and aimed to navigate the business owners a clear idea for their new business plans. They have realized almost 75% of the survey population were asked by the brands to "Not exploit the coronavirus situation to promote their brand". While all customers asked what solutions different brands and markets would offer to help in their daily lives due to the epidemic and quarantine.
What is the role of content marketing?
With the greatest shift of businesses to a new world of communication with their customers, most companies and markets have begun to have more digital communication than before. At the same point, it has started to feel that your audience needs to get adapted to this new strategy.
Now, the important role of content marketing comes up. We are going through this fact that how content marketing would help properly the brands and their target groups to adapt their business strategies and navigate forward in times of uncertainty. Moreover, we would mention the tips and tricks of having attractive content marketing.
What is content marketing?  
There is a crucial role for the brands should play. The business marketer should start to create brand value for their business. This is what we are calling "Content Marketing". A strategic marketing approach is mainly focused on creating and distributing valuable, accurate, relevant, and consistent content to attract the target group and go along with them. By hiring a freelance content writer you can make it true.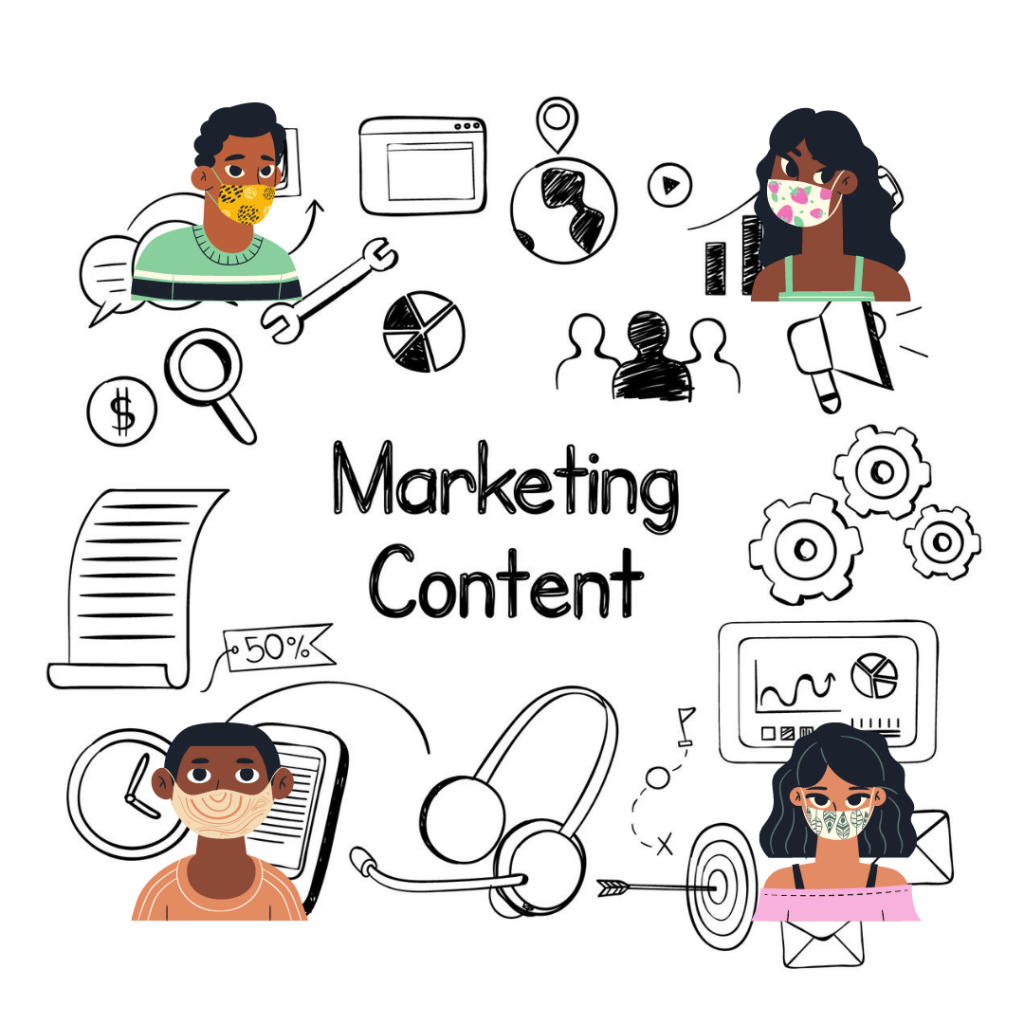 Why does content marketing matter?
If you are a freelance content writer, you'd know better than, your client is waiting to see the increasing trend for the return of their investment (ROI). Creative writing is popular as a critical demand for their businesses and they need to hire a creative writer for that. Writing content marketing is one of the pieces of evidence to prove to them that they are in the right place.
There are a bunch of benefits that come along with hiring a freelance content writer:
Brand Identity: Providing marketing content means that you have different content on your website. In this way, you are read with the majority of the audience and start to make an impression for your brand.
Higher Ranking in Search Engine: Google would read every new content that would be added by your freelance content writer to your website or blog and will start to index them. With a time of having a higher quality of different content, more pages would go to index on Google and bring more traffic to your website. If you want to know more about it, check what is the importance of content in SEO
Higher Domain Authority: The higher quality of your content would bring more trust from your readers. This is a brief task for a freelance content writer. Also, have this point in your mind that having more inbound links from external websites would be helpful for your SEO rank.
Lower Marketing Cost: Content marketing would be named as a low-cost pay-to-play strategy to boost the brand. To have high-quality content marketing you need to only pay for the time, then compounding value to your market. By having a free marketing strategy, you could make a distribution plan for each client by sharing your content on other social media and making your networks. In this case, you would have more social traffic too.
Tighter Customer and Brand Relationship: In the end, hiring the best freelance content writer could provide the greatest content marketing which can help to increase loyalty and closeness with your audience target group. And they will remain your constant companions.
How could content marketing adapt to the new strategies?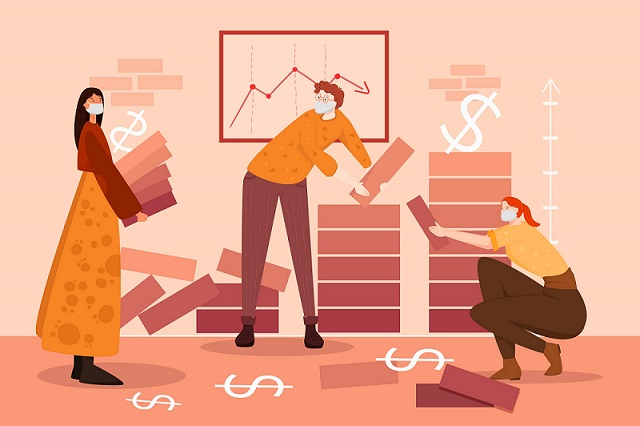 "Content is a King!" is an essay by Bill Gates in 1996. As he mentioned in this essay, content writing would be the first factor in earning much of the real money which would be made by the internet. Nowadays, 24 years later, this is still a fact and the importance of this sentence has not diminished.
During the current epidemic, as mentioned above, every aspect of trade has been disrupted for the reasons mentioned and content writing is not an exception. In the following lines, we would tell you how to adapt your content marketing in a time of uncertainty.
Put Your Audience's Needs First 
Your audience didn't drop their expectation, they have just made some changes. Act as an accurate and reliable news source for them and try to vast your communication with them through social media to understand their needs faster than before. 
Write a Human-Centric Content Marketing
You don't need to talk about the number of new cases who are infected with the virus, while your freelance content writer can write about how your brand could help them with their daily life.
Write an Informative and Empathetic Content
Your brand would be generous and helpful rather than presenting different kinds of advertisements to take advantage of the situation. Your content marketing strategies would be perfect if it gives people something to smile about. Hire an expert freelance content writer to help you with it.
Keeping High the Quality of the Content
Don't use "Thin Content" to keep your audience up with your content. Thin content can be defined as content with little or no added value. Google has the ability to clarify and this would not be good for your page authority and SEO optimization.
Use Topic Cluster in the Content 
Based on HubSpot's research, the best way to organize your marketing content is through the "Topic Clusters", in which freelance content marketers would start to provide a long-form, consistent and comprehensive page based on the required keywords that then link to the content you've created on related subtopics.
Write an Interactive Content Marketing
Your content marketing would be more powerful if you would start to make interactions with your audience. Hire a professional content writer who could help you to use the Call to Action option for your content. Also, use the right picture and videos regarding your content to attract more audiences.
Provide a Secure Website 
Search engine optimization processes by Google would crack your website down if it would not be enough security for the target readers. In this case, you need SSL certification. SSL certificate stands for Secure Sockets Layer, a small data file that digitally binds a cryptographic key to an organization's details that protects web data, affirms website identity, improves SEO ranking, and improves your customer trust.
Provide a Responsive Web
It was published in 2019 that the contents are going to be indexed by google first from mobile phones. It means having mobile-friendly content is a crucial point.
Perfectlancer, as a freelancing platform, can help you with your decision to choose the best freelance content writer and hire freelancers with other expertises. Moreover, there are some useful articles in our blog for business owners who don't know how to start a business online. If this article was helpful for you, please like this and share that with your friends!