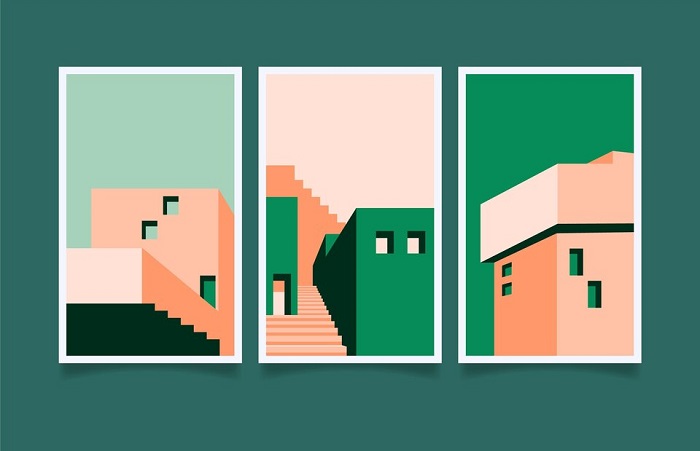 Are you planning on hiring an architect to bring your dream home or commercial space to life, but feeling overwhelmed to communicate your vision and expectations effectively? You're not alone. Many people find it challenging to articulate their ideas and desires to architects. However, clear communication is essential for a successful collaboration between you and your architect. In this blog post, we will provide you with practical tips on how to tell an architect what you want, ensuring that you get the results you are looking for. So, let's dive in!
Things to discuss with an architect
When working with an architect, it's crucial to effectively discuss your requirements and tell the architect what you want. By engaging in pre-planning and open communication, you give your architect a clear look to create the most appropriate design solutions for your project. To guarantee a productive discussion with your architect and a straight-to-the-point result, consider these points:
Your budget
When it comes to discussing money and budgeting for a home renovation or building with your architect, it's important to approach the topic with openness and clarity. Begin by setting clear expectations about what you can afford and what you're hoping to achieve with your project. Your budget highly affects your building or renovation project. Also, it's not only about the building or renovation costs. Once the project is done, home furniture, additional repair costs, day-to-day operations, etc. add to the total cost.
Be honest about any limitations you may have, such as a tight timeline or a specific budget. By discussing your budget with the architect, they will estimate what you get with your budget and how much you exactly need to provide according to what you want. It's all based on what you tell the architect you want. You will agree on an affordable and specific budget through this stage of your conversation. Your architect should be able to guide how to best allocate your funds and prioritize different aspects of the project.
Your design preferences
An architect is specialized in the implementation of your dream aesthetic and optimal design from the best home design Pinterest boards. Inspiring photos are one of the easiest ways to tell an architect what you want. But first, you have to describe your design preferences. Then, the architect will discuss it technically and let you know how it's possible to implement your vision in a real project. It's just as important for your architect to know what you don't want as much as what you do want. These are some basic questions to answer at this stage of your discussion with an architect:
What type of experience and appearance do you want to create?
What aesthetic shows who you are and what your goals are?
Do you have a time limit?
What are the indoor and outdoor space requirements or the likely movements and interactions of those using the building?
Your location expectations
Consider your requirements for a location and area and compare them to the features offered by the specific locations you have selected. Your architect can identify any challenging site conditions. An awareness of the surrounding structures and neighborhoods will also influence design choices and contractors should beware! You and your architect will collaborate on making decisions about the site, including its orientation and design, based on your individual preferences, such as utilizing sunlight for warmth.
Your lifestyle
When it comes to residential design projects, your architect will consider various aspects of your lifestyle such as your preference for privacy, plans for family, entertaining needs, and gardening interests. Along with your immediate requirements, it is also important to discuss your expectations and thoughts about the future uses of your home and spaces. This is when you tell the architect what you want from a comfortable home. On the other hand, in commercial design projects, the architect will consider your corporate culture or company brand. While finding definite answers may not be easy, including them in the discussion can give valuable insights into the architect's design.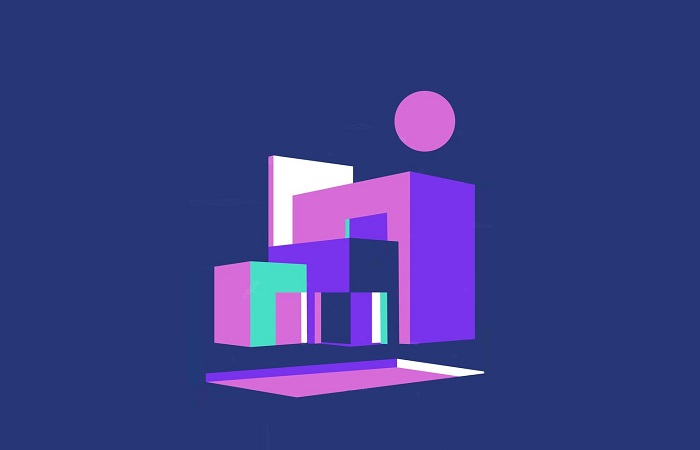 Conversation between architect and client
Set a meeting with them
Having your hand-picked architect in your home is the best decision at the start of the project, especially when the project is your home renovation. Conversation between architect and client is the most important part of the project. By setting a meeting at your home, the architect will take a glance at your lifestyle, mostly-used parts of your home, and your comfort place. This is the beginning to tell your architecture what you want. However, a complete tour of your house must explain which sections you want to improve or completely change. This is just the beginning.
List your ideas and expectations
After an architect tells you what's possible to renovate and improve, it's time for you to share your interests. Bring your idea in words or on paper. In the end, it will be professionally applied. Write down even the tiniest idea you have to tell the architect what you want, and you won't have any misunderstandings. The more information you provide, the easier it will be for your architect to make a concept and understand your requirements. In short, be specific about your wishes.
Save inspiring images
Since you don't know architecture, you may have a hard time finding out or describing what brings comfort to your home. At this point, bookmarking inspiring images and showing them to your architect, is the best choice.
Define your vibe
The mixture of every house design and furniture is related to each other and brings a general vibe. Sometimes, discussing the details too much is not the way; you have to discuss the general mood you aim to bring to your home and live in it. Some people love cozy little spaces – some want to have large open-concept homes with industrial motives. It all comes down to personal preferences, but it's important to tell your architect what style you prefer.
Describe your lifestyle
Your lifestyle is pretty essential in making the final plan. Keep in mind that no one, especially your architect can assume your principles or your daily routine. So, share everything about your lifestyle; your workout routine, favorite cooking space, chilling and book reading, partying, dining, gardening favors, etc.
Estimate your requirements
What you need in your home is all based on your lifestyle and interests which you described in the previous stage. In this stage, you list all your requirements based on the lifestyle you described, such as a special library, gym pieces of equipment, a garden for organic products, home office furniture, etc.
Mention your preferred functions (according to your lifestyle)
Now, you can switch to more practical and specific details. By this, we mean details concerning the practicality and functionality of your home. If you want to have specific lighting in the house that has warm colors and is located in the places you have specified, be sure to emphasize that to the architect. If you don't do that, the architect will place the lighting where they think it fits well and according to the basic standards. At this stage, details (based on functions) matter.
Ask for their professional point of view
It's time to hear their professional ideas. You have to trust the architect and the fact that they are well-experienced professionals.
Ask for a 3D render
A final 3D render gives you an accurate representation of what you tell the architect you want. 3D rendering is the realistic representation of how your future place will be looking but in 3D. By asking for a 3D render, you will know if it's your dream house or if it needs improvement to represent what you like.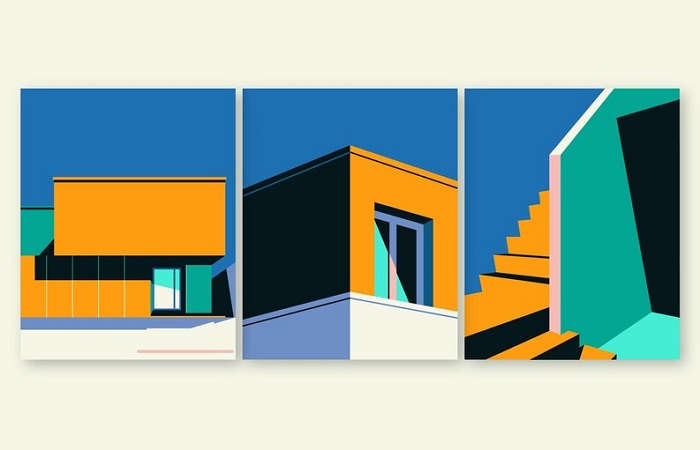 What questions do you ask an architect?
Architects play an essential role when it comes to renovating or building your dream house. Choosing the right person is a matter of asking the right questions. Here are some questions to ask an architect after you established your own goals.
Testimonials and Credentials
Can I see a portfolio of your previous work? / Do you have a particular design style?
Do you have a list of past clients, references, or customer testimonials?
What sets your work apart from similar individuals or firms?
Training and Experience
How many years have you been established?
Are you a member of the Architects Registration Board?
What is your experience with similar projects?
Working Methods
How will you explain the design process? Will I see initial models or drawings?
How, and how often will I be updated about progress?
What is your level of involvement with building contractors and tradespeople (i.e. project management) – who's responsible for what?
Budget and Timeframe
If the scope of the project changes, will there be additional fees? How are these established?
Are these designs practical and how much will they cost?
How long do you predict the work will take to complete?
Final questions
What do you expect me to provide and at what stages?
What are the key phases in the design, briefing, and build process?
What planning and paperwork are required to officially get started?
Do architects give you ideas?
That's why they're there for you! Architects not only bring your ideas and inspiration to life but also give you ideas 'cause your ideas may not be professionalized. They establish the key requirements for a given area, create your desired tone, and design the best version.
What should an architect provide?
Concept design
This is the very first stage of planning the project. At this stage, the architect will record your ideas and basic requirements.
Feasibility studies
During this stage, the architect may prepare a range of preliminary design options. This is the time to prepare a sketch or 3D design of your vision. This will show whether your requirements are possible on the site that you have. Also at this stage, the architect will let you know if your budget and your project requirements are associated.
Preparation of planning applications
When it comes to preparation for design development, the architect will begin to outline potential material choices based on what you told the architecture you want. The scope and quality of the finished project will be further defined. At this stage, a preliminary budget is created to make sure that your overall budget covers the design proposal.
Creation of detailed construction drawings
This is the time to draw and develop product specifications. The detailed construction drawings will also be used to obtain building regulations approval. At this stage, the architect will invite tenders from a range of contractors. Sometimes a QS will become involved at this stage to make sure proposed bids are realistic estimates based on the scope of work.
Sourcing and vetting contractors and consultants
During the stage of sourcing and vetting contractors and consultants, architects typically:
Create a list of potential contractors and consultants based on their expertise, experience, and reputation.
Manage interviews with the candidates to assess their qualifications, communication skills, and compatibility with the project team.
Review the candidates' past projects and testimonials to evaluate their abilities and track records.
Verify the candidate's legal status, insurance coverage, licenses, and certifications to ensure they meet all the requirements.
Arrange contracts and fees with the selected contractors and consultants and finalize agreements.
Overall, the goal of this stage is to identify the most qualified and reliable contractors and consultants for the project and establish clear expectations and responsibilities for all parties involved.
Administration of the contract
The Architect will assist in the preparation of the project. Architects are usually the main coordinator of the construction contract for residential projects. The architecture ensures that the build process is following the construction documents and design intent based on what you have told the architect you want. On each visit records will be taken to ensure that materials and the quality of work are acceptable.
Project management
Managing every project detail and the work-in-progress is the hardest part. The architect should manage everything to get done as it planned. So, managing the work process of every contractor in each part of the design is what architects should do. If they have a lot to do and project management takes too much time, your architect can hire a project manager as their assistant.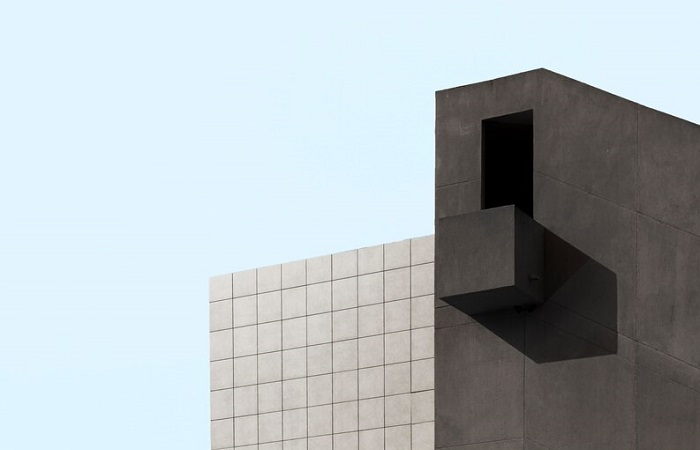 Where can i hire an architect?
Local architects
One of the options to find an architect for hire is to search for local architects in your area. This can be done through various ways such as online directories or recommendations from friends and family. By finding a local architect, you can benefit from their knowledge of the area's building codes, climate considerations, and familiarity with local materials and construction techniques. Therefore, it's much easier to tell the architect what you want according to the local architecture. Additionally, working with a local architect can also make communication easier and more efficient, as you'll have the opportunity to meet face-to-face and discuss your ideas and concerns in person.
Word-of-mouth referrals
One other way to find an architect for your project is by word-of-mouth referrals. You can know about word-of-mouth referrals when someone recommends an architect based on their past experiences working with them. These recommendations can come from friends, family, or colleagues who have worked with the architect in the past and were pleased with their work. This method of finding an architect can be beneficial because you can get first-hand knowledge about the architect's communication skills, project management, and design abilities. However, it's important to remember that everyone's experience is different. Therefore, it's essential to do your research before hiring an architect only based on word-of-mouth referrals.
Freelancing platforms
Freelancing platforms such as Perfectlancer offer an option for individuals and businesses looking to find an architect for their renovation or building projects. These platforms provide a wide range of architects with different design styles, expertise, and levels of experience. Clients can browse through the architects' profiles, read their reviews and ratings, and evaluate their portfolios before making a decision. Additionally, they can invite 20 of their favorite freelance architects on the website to work with them. Freelancing platforms also offer a secure payment system and platform-specific tools due to communication and project management. The option of finding an architect on freelancing platforms provides flexibility in location, project scope, budget, and timeline, making it a popular choice for many clients.