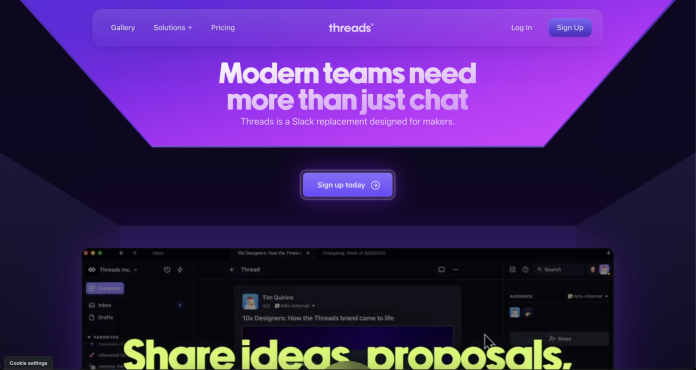 Threads, an Instagram app, was released on July 6th, 2023 by the parent company of Instagram, Facebook, and Whatsapp. An app that as soon as it got released was all over the news. It's still very mysterious to people and the features are not that clear to everyone, but what everybody is saying is this: "It's similar to Twitter." But does it have all the features that Twitter has? Like hashtags? Well, no. Threads is not currently using hashtags on the platform. However, it might be launched later. You can use this very symbol (#) but it's not clickable and it doesn't appear differently on Threads.

Now, you may wonder how it is not to have any hashtags.
Hashtags are key elements of Twitter's identity and a feature -that has been on other social platforms including Facebook and Instagram, as well- are not present on Threads, as the platform does not allow users to search for specific content. 
By including hashtags in your posts, taking part in a conversation happening on that social media platform. Using hashtags also enhances the visibility of your posts within those conversations, ultimately resulting in more engagement. This increased engagement can effectively increase your brand's presence on social media through likes, shares, comments, and new followers.
What's the thing with Threads and hashtags?
Well, hashtags are commonly used on social media platforms like Twitter and Instagram to categorize and organize content. Apart from that, Threads does not currently have any trending tabs that are usually used to filter subjects by users and find similar posts all in one place. The question that occurs to minds is "So, how is it supposed to work without hashtags?" It seems to pretty much rely on the so-called 'Meta's algorithm'. If you have a Threads account now and see posts on your feed, it's all on our good friend, algorithm. However, this process might be changed in the future. Who knows?
How do hashtags affect the social media platform?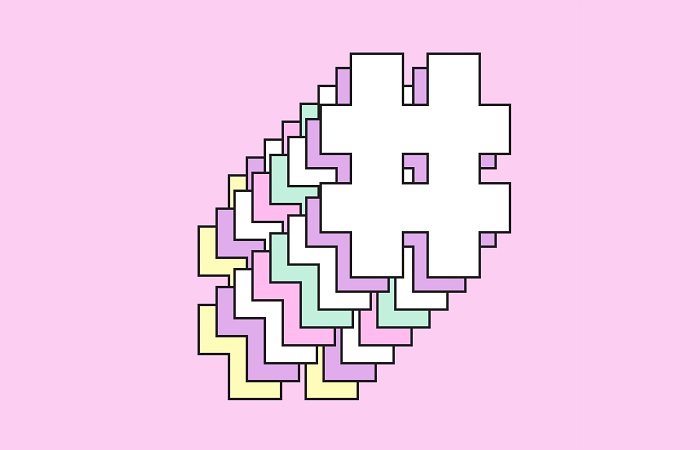 Searching a hashtag pulls results for each post using that hashtag. Using a hashtag helps you reach your target audience, and likewise makes it easier for others to find your information.
Users can look through content brought up by each hashtag.
Hashtags make finding information easier for social media users. A unique hashtag makes your message stand out to the users who find the hashtag valuable.
Many digital marketers consider it essential to layer as many hashtags on a post as possible for their services or products to be more seen.
One important use case for hashtags is internet activism. The hashtag has become one of the many ways that social media contributes to civic engagement and social movements. Some viral hashtags of all time are #BlackLivesMatter, #MeToo, etc. 
However, many people ignore hashtags. Hashtags work like a tool for brands and influencers to keep up with the competition and stay on the algorithm on social media. So, putting hashtags aside may sound harmful at first but probably it's not going to be a negative point for Threads to not have hashtags. It seems like a start for new ways of communication and saying goodbye to outdated internet trends. What do you think?
Let's know a little more about Threads
The release of the app was such a surprising event, undoubtedly. However, it could reach more than 10 million users so far in such a short period of time. In no time, it started to be known as Twitter's true competitor. Still, there are many differences between these two. Apart from the hashtag and the algorithm things that I mentioned before, Threads is also an only-on-mobile app that makes it different from Twitter, which can be used on different devices.
How to use Threads?
For using Threads, you necessarily need to have an Instagram account. Actually, these apps/accounts sync and work together. Meaning that on Threads, you have the same profile picture, username, and name that you use on Instagram. You can also decide which of your following accounts you're interested to bring to Threads as well–even if the person hasn't created a Threads account yet. They will appear there as soon as they create a Threrads account.