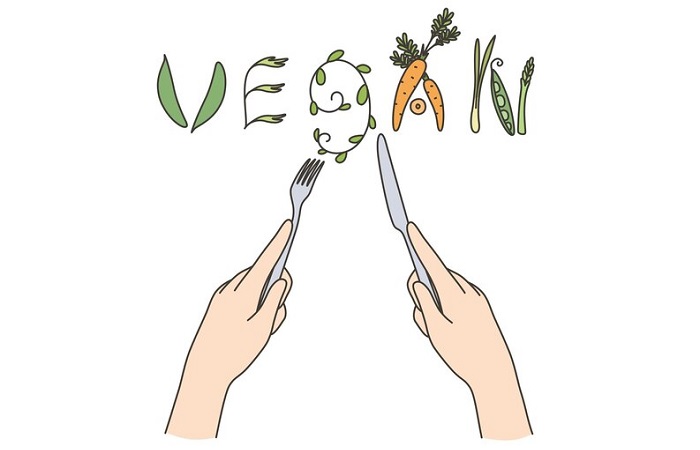 Climate change is one of the most pressing issues facing our planet today, with its damaging impacts being felt across the globe. While many factors contribute to climate change, including deforestation and fossil fuel consumption, one area that has received increased attention in recent years is the impact of animal agriculture. Specifically, the rise of veganism as a lifestyle choice has prompted questions about how this dietary shift can affect climate change. In this blog post, we will explore the relationship between veganism and climate change. Let's dive into the ways in which adopting a vegan diet can help to reduce the effects of climate change.
How do vegans affect climate change?
Today, the world is fully aware of how veganism affects climate change. According to the report titled Climate Change 2014 Impacts, Adaptation, and Vulnerability, every living component such as agriculture, human health, ecosystems, water supplies, and even people's livelihoods in every continent is affected by climate change. Here's the link to the full research. At this point, effective-looking actions such as driving more fuel-efficient cars and using energy-saving light bulbs don't help anymore.
After all the research about how to protect the environment from climate change, the solution turned out to be to stop eating meat, eggs, and dairy. By turning to vegan, you protect the environment by not being involved in the cycle of feeding farm animals, killing them, processing, transporting, storing their products, and buying them as a consumer. Roughly 80% of deforestation in the Amazon rainforest has been caused by cattle ranchers, who destroy the land in order to raise animals for their skin and flesh.
When we burn things like oil and gasoline, we release a gas called carbon dioxide. To produce a type of protein that comes from animals, we need to use 11 times more fossil fuels than if we were making a protein from plants. This means that when we make animal protein, we release a lot more carbon dioxide into the air. Scientists say that it's better for the environment if we get our protein from plants instead of animals. By turning to veganism, you're completely out of this cycle and you will see how veganism affects climate change.
The other solved issue of veganism is Methane. According to The U.S. Environmental Protection Agency research on Methane, animals in U.S. factory farms each year produce enormous amounts of methane. When ruminant animals such as goats, sheep, and especially cattle digest their food, they emit methane. This process breaks the food down over time and produces methane. Methane is a powerful greenhouse gas that contributes to our rapidly warming planet when expelled to the atmosphere in the traditional biologic routes; which are flatulence or burps. Animal agriculture is globally the single largest source of methane emissions. And pound for pound, methane is more than 25 times as effective as carbon dioxide at trapping heat in our atmosphere. And this can directly cause global warming.
Nitrous oxide is about 300 times more powerful as a greenhouse gas than carbon dioxide. According to UEPA's overview of greenhouse gases, Nitrous oxide is emitted during agricultural, land use, and industrial activities. Burning of fossil fuels and solid waste happens; as well as during the treatment of wastewater.
By choosing to follow a vegan diet, individuals can reduce their carbon footprint and contribute to a more sustainable future. Also, vegan diets are often lower in resource use, such as land, water, and energy, than diets that include animal products. This can help to conserve natural resources and reduce the environmental impact of food production.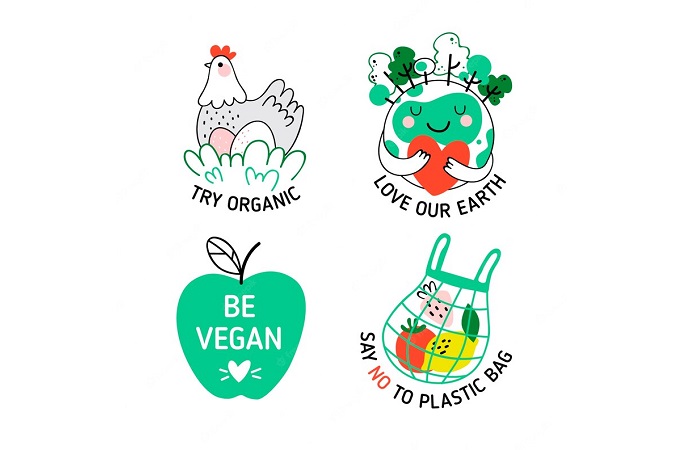 Does a plant-based diet help climate change?
Yes, definitely. That's the whole point of a plant-based diet. A shift towards plant-based diets and away from animal agriculture is an essential strategy for reducing greenhouse gas emissions and mitigating climate change. Switching to a vegan diet reduces your ecological footprint.
The factors that cause climate change are:
Global warming
Greenhouse gases
Causes for rising emissions
Well, basic factors that influence the climate and the earth's temperature are burning fossil fuels (causing global warming and producing greenhouse gases), cutting down forests, and farming livestock. As greenhouse gas emissions blanket the Earth, they trap the sun's heat. This leads to global warming and climate change. 14.5% of all human-caused greenhouse gas emissions are attributable to livestock farming. This industry emits not only carbon dioxide (CO2) but also methane (CH4) and nitrous oxide (N2O). Now, hear me out! According to Peta's article about veganism and the environment:
"Producing a little more than 2 pounds of beef causes more greenhouse-gas emissions than driving a car for three hours and uses up more energy than leaving your house lights on for the same period of time. In this process, a vast amount of carbon dioxide, methane, and nitrous oxide highly affects global warming."
I hope you can find the connection here. The meat and dairy product industry causes climate change in every way possible. This whole industry of animal agriculture has a vast impact on producing greenhouse gas emissions (carbon dioxide, methane, nitrous oxide). It happens when we burn a huge amount of fossil fuels to produce animal protein. Additionally, animal agriculture is globally the single largest source of methane emissions. That's because of the emission of a large amount of methane when they digest their food. And Nitrous oxide is emitted during industrial activities through the combustion of fossil fuels and solid waste.
You can clearly see the direct effects of the meat and dairy products industry on global warming by burning fossil fuels and consuming too much. And greenhouse gases by producing carbon dioxide, methane, and nitrous oxide. And rising emissions by producing greenhouse gases and increasing livestock farming which leads to climate change. 

Can veganism save the environment?
Producing food through animal farming requires massive amounts of land, food, energy, and water resources. Additionally, the byproducts of this industry lead to pollution in our air and water systems. By avoiding animal products, vegans are real environmentalists. Humans' craving for meat is resulting in the destruction of complete ecosystems. Ranging from tropical rainforests in Brazil to ancient pine forests in China.
Of all the agricultural land in the U.S., 80 percent raise animals for food and grow grain to feed them. That's almost half the total land mass of the lower 48 states. During the "finishing" stage, as pigs reach a weight range of 100 to 240 pounds, they consume over 500 pounds of a mixture of grain, corn, and soybeans per hog. Consequently, it can be estimated that pigs throughout the United States consume tens of millions of tons of feed annually during this finishing phase.
Chickens, pigs, cattle, and other animals raised for food are the primary water consumers in the U.S. Wondering how? A single pig consumes 21 gallons of drinking water daily, while a cow on a dairy farm drinks as much as 50 gallons daily. It takes more than 2,400 gallons of water to produce 1 pound of cow flesh. Considering that it takes about 180 gallons to make 1 pound of whole wheat flour.
When it comes to air pollution in the production of food from animals, producing meat food causes the vast majority of global warming. Wondering why? As I mentioned earlier, producing a little more than 2 pounds of beef causes more greenhouse-gas emissions than driving a car for three hours. It also uses up more energy than leaving your house lights on for the same period of time. In this process, a vast amount of carbon dioxide, methane, and nitrous oxide highly affects global warming. According to the fact sheet on air pollution from factory farms, most meat, milk, and eggs produced in the United States come from animals raised in industrial factory farms. Factory farms are facilities that specifically confine hundreds, thousands, or even millions of animals).
َWhen it comes to water pollution, billions of pounds of manure end up in lakes, rivers, and drinking water from factory farms every day. Factory farms produce one trillion pounds of waste each year used to make the plants grow well. And they end up running off into waterways (along with the drugs and bacteria that they contain).
Besides environmental pollution, factory farms are huge cruelty to animals. Factory farms keep animals in the smallest amount of space to kill them and produce meat and dairy products in a quick time. Cows, calves, pigs, chickens, turkeys, ducks, geese, rabbits, and other animals are kept in small cages or stalls. They are often unable to turn around. And they can't exercise so that all their energy goes toward producing flesh, eggs, or milk for human consumption. They are fed drugs that fatten them more quickly. And they are genetically manipulated to grow faster or produce much more milk or eggs than they would naturally.
After all, if you eat vegan, you're not involved in this dark cycle. Your body will also receive the required protein, as well. To start a perfect vegan diet, vegan marketing experts can give you great pieces of advice.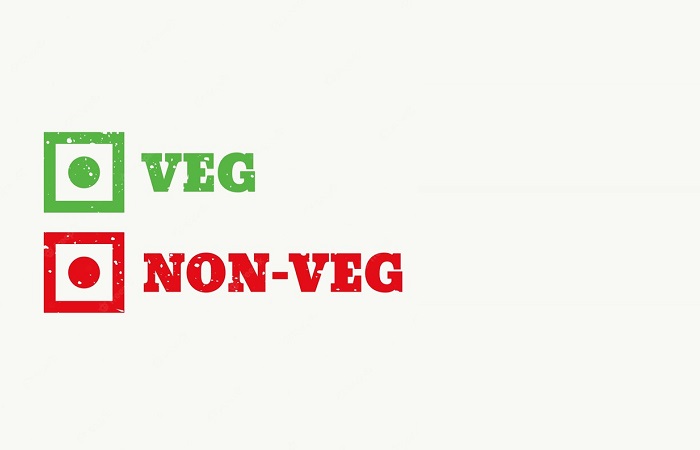 What happens if the world went vegan?
In today's world, there's a variety of food options for vegans. If you choose to go vegan, you have made a great decision that saves the environment, your health, and even animals. By simply changing what's on your plate, you have the power to change the world. If the world goes vegan, the demand for meat and dairy will be surprisingly decreased. As a result, factory farms will slow everything down and climate change would slow down.
If the entire world went vegan, it would have a significant impact on the global environment, animal welfare, and human health. Therefore, a shift towards plant-based diets could significantly reduce carbon emissions, land use, and water consumption. When it comes to animal welfare, going vegan means reducing the suffering of billions of animals in factory farms. From a health perspective, a well-planned vegan diet can provide all the necessary nutrients for optimal health. It also reduces the risk of diseases such as diabetes, heart disease, and cancer.
However, it's important to note that transitioning to a vegan world would not be without challenges. Many people rely on animal products for their livelihoods. So, there would need to be significant structural and economic changes to support a shift away from animal agriculture. Also, lifestyles in some countries may be heavily dependent on meat and dairy products and may face food supply challenges.
There's another option, as well: the diet that helps fight climate change. This is actually a Mediterranean diet which is a great choice for the ones that find it so hard to stop eating meats and dairy products. This diet contains a very small amount of meat and dairy and lots of vegetables, fruit, beans, lentils, and nuts in the first place. So, this diet is a great start for a healthy diet and getting close to veganism with climate-friendly foods.
Conclusion
As we're all aware, the climate change crisis is actually a very big deal. There are a majority of factors (mostly human-related) triggering climate change. In this blog, we explained how veganism seems to be the solution to the main causes of climate change.
However, many experts may claim that vegan food production can take more energy than meat and dairy. For example, nuts use a whole lot of water. According to Mother Jones, it takes about a gallon of water to grow one almond, and nearly five gallons to produce a walnut. On the other hand, It takes between 4 and 4.5 pounds of water to produce 1 pound of milk. There's also a saying about vegan food being expensive. A lot of vegan food may cost more than regular food. Because the market for vegan food is smaller than the meat industry and the mass farming of animals keeps meat prices low. Vegans can easily save a lot by following money-saving grocery tips for vegans.
In general, whatever it looks like, it takes more land, energy, and water to produce animal protein than it does to produce plant protein.