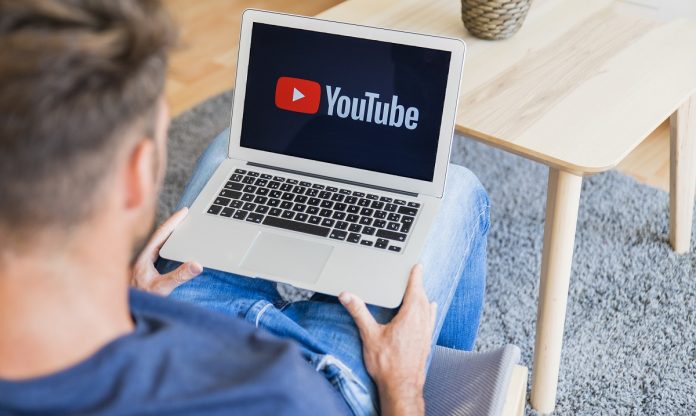 How to get subscribers on YouTube fast. Before answering this question, let's go deeper.
The domain name www.youtube.com was activated on February 14, 2005, and the website developed over the subsequent months. The first YouTube video, titled Me at the zoo, shows co-founder Jawed Karim at the San Diego Zoo. Over fifteen years have passed since the first video was published on YouTube.
Till 2018, there were more than 23 million active YouTube video content channel lists. Every minute, there are more than 400 hours of videos that YouTubers are uploading on this platform. Each day, there are more than 1 milliard hours of video content that subscribers watch on that, and each month, there are almost 1.9 milliards peoples that have a YouTube channel login procedure. 
YouTube was originally conceived as social media meant for sharing video content. It has two main reasons for these massive numbers' popularity. Number one: viewership either wants to be entertained and number two; they want to learn something from watching videos.
YouTube videos are famous as the second most popular search engine in the world which has its platform based on video content. Google, YouTube, and Bing are the 3 most famous and popular search engines in the tech world. After YouTube started to gain traction in 2009 and with viewership increasing exponentially, the rise of the first generation of content creators started.
The YouTube Video Content Creation Playbook for Beginners
These are some simple reasons why YouTube is helpful and to emphasize the importance of YouTube in tech and the importance of YouTube for the business. Moreover, Youtube is popular as one of the best marketing strategies for starting a small business online.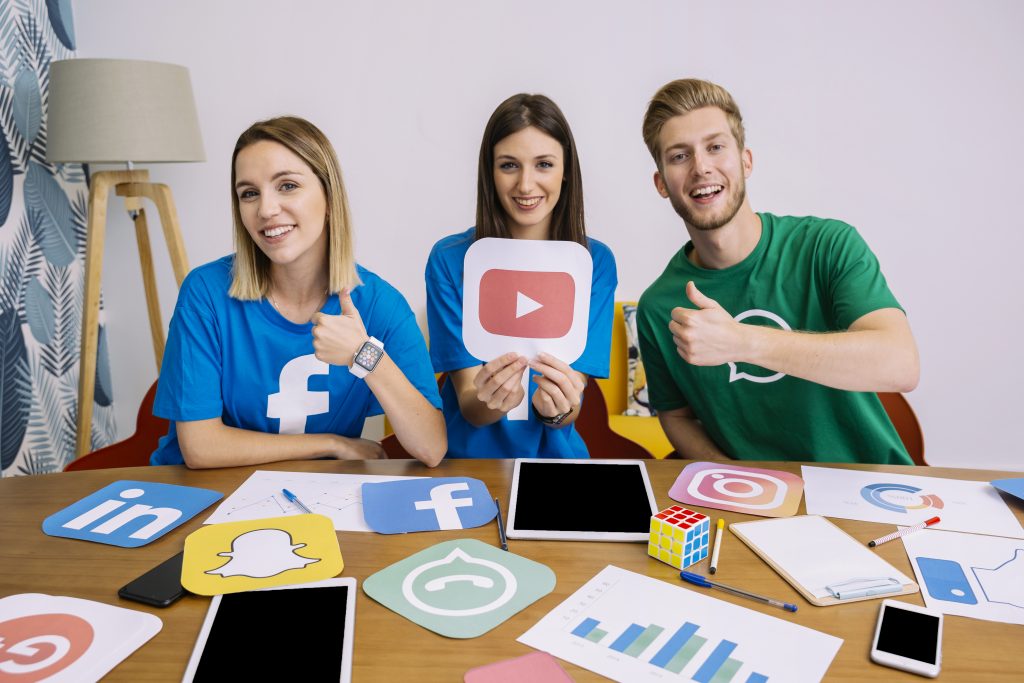 In this article, we are providing the evidence behind the benefits of YouTube video content and also how some video content would reach 1000 viewers while others cannot even reach 100 viewers and talk about how the videos become recognizable and some have become world-famous. 
There are a bunch of excuses that lead beginners to postpone the creation of their first video content on a newborn channel. There are millions of fears and questions which would pop out in a freshman YouTuber's brain. "How is my video content in this ocean full of golden fish?". 
The answer to this question doesn't concern YouTubers. Google software engineers should worry about how to find the answer. Because Google software engineers-built strategies about how to enter and how to survive for newcomers to the platform. These Google engineers need to provide a condition for the viewers to have the ease of usage to find their contents, at the same time, newborn channels to be seen by the online visitors.
Later on, we would like to talk more about How does the YouTube algorithm work in 2020. There is an algorithm behind the scene that would measure which video can be more valuable than the other one. And at the end, we are going through 10 delicate YouTube hacks for YouTubers that would show, what are the necessities to be seen on this platform and help to provide the evaluability of your video content. 
Understanding the YouTube Algorithm
YouTube algorithm in the past was a perfect platform to advertise those channels that viewership has already subscribed to and followed, not the freshman one. Then YouTubers have found that the best way to attract more subscribers is to be easy on their eye with an interesting cover or Thumbnail.
Clickbait was one of the YouTube tricks to attract subscribers with an absorbing thumbnail. A form of false advertisement uses hyperlink text or a thumbnail link that is designed to attract attention and to entice users to follow that link and read with a defining characteristic of being deceptive, typically sensationalized, or misleading.
How Does the YouTube Algorithm Work in 2020?
YouTube utilizes an algorithmic recommendation system to generate personalized video content recommendations for its users. Although, there were many users that visited the platform to search for some specific video content. Later in this article, we would talk more about the YouTube algorithm in 2020.
The company has expanded its video content recommendation system in order to also engage those who didn't come to the platform with a specific idea of what they would like to watch. Since 2012, Google's engineers used Google Brain for this reason.
Google's Brain 
Google Brain combines open-ended machine learning research with information systems and large-scale computing resources. YouTube starts to Collect data from the visitor such as what kind of videos the subscribers want to see or like, which ones they made dislike, which ones they would see till the end, or what kind of videos they would leave after the first minutes of watching that. Google Brain would answer this question of subscribers: "Why am I seeing this?"
YouTube Recommendation System
Regarding the new algorithm of YouTube 75% of visitors are coming from the suggestion and recommendation system. YouTube's recommendation system determines what content should be appeared on a user's home page and in the user's "Up Next" sidebar. But also, there would be a search by the query, even when viewers are into searching a keyword by the query, they would have some recommended videos based on their content.
YouTube Thumbnail 
YouTube Thumbnails are reduced-size versions of pictures or videos, used to help in recognizing and organizing them, serving the same role for images as a normal text index does for words.
In the last version of the YouTube algorithm in 2020, thumbnails play a key role. YouTube has started analyzing the channel's thumbnail to see how much the content is correlated with the relevant thumbnail.
YouTube Trends 2020
Trends analytics is the last crucial factor. At this point, YouTube would give a rate to the videos which are covering trending topics in their relevant industry.
YouTube Studio: Utilize YouTube Creative Studio
YouTube Creator Studio is an analytics tool to maintain the channel's performance. It is a free tool offered by Google to all YouTube creators. It is necessary for YouTubers to keep an eye on the YouTube studio tunnel and try to analyze it. Because there are a bunch of benefits:
Provide a user-friendly dashboard
Provide real-time reports on channel 
Improve the impression of channel CTR (Click Through Rate): An interesting thumbnail would play a crucial role to attract viewers and increase the CTR
Improve Audience retention and watch time: It is important that your visitors watch your videos till the end and if it goes more than 7 minutes, it is the best rate
Identify the channel's traffic sources
How to Earn Money with YouTube Income Streams?
After getting confidence in the basic knowledge of the YouTube algorithm, is time to earn some money from that. If you're wondering how to make money on YouTube, look no further than these 5 strategies for YouTube income stream for monetizing your channel and your creative work.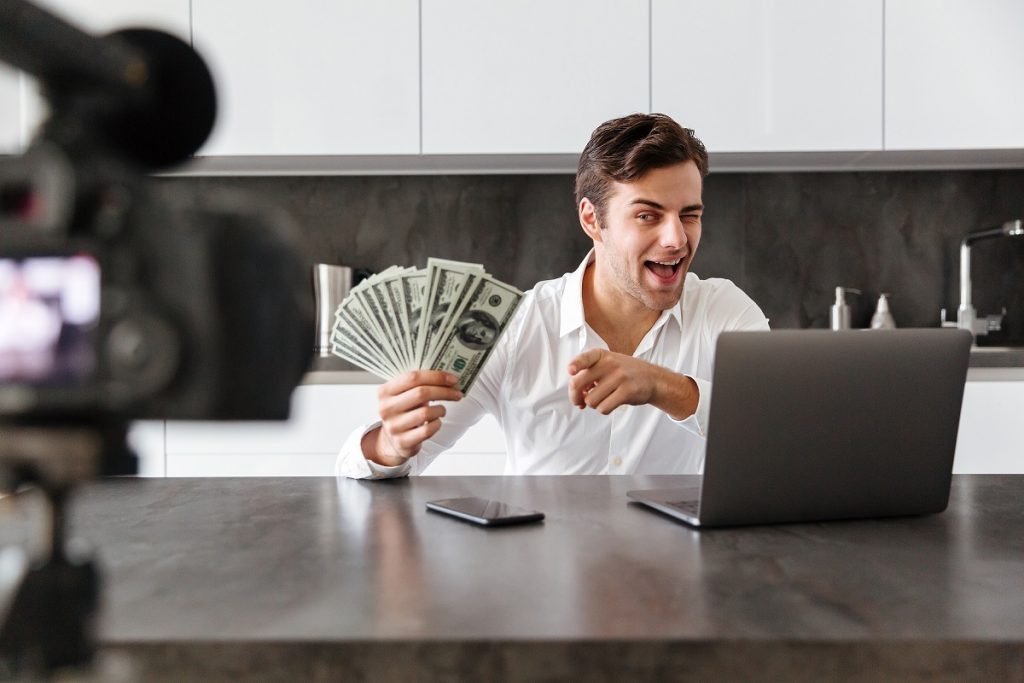 Ads Revenue: The money that YouTube would give to the videos based on the ads and the video content. CPM or Cost Per Thousand views is what an advertiser is paying on average per thousand views on one YouTube channel.
Paid Product: It could be useful to have your own market which could be not even a physical product but also can be a digital product or service.
Sponsorship or Brand Deal: It is a great opportunity to help your YouTube channel to have another income stream by aligning the YouTube channel with the right product or services to offer to your subscribers.
Affiliate Marketing: Affiliate marketing is popular as the process of earning a commission by promoting other people's or company's products. You find a product you like, promote it to others, and earn a piece of the profit for each sale that you make.
Sell the Skill: If you are talented enough, you can collaborate with the people or companies which they would need. For example, if you are familiar with photoshop skills or other photo editing software, you can work as a freelance photo editor.
How to Get More Views on YouTube?
10 Easy and free ways to get more views on YouTube in 2020:
Your content needs to provide the answers to your subscriber's needs. If your content goes through it, you would get the highest amount of click-through rate (CTR). Moreover, you need to have a proper interaction with subscribers such as comments, likes, and dislikes. They would help your channel to present to more visitors
Cover the topics that your subscribers are most interested in and cover the topic that also can attract new subscribers to your channel.
Provide an excellent thumbnail for your video content.
Try to have the best title that can hit and a description for your video that has the best summary about what you are going through and at the end put the proper tags for your video contents.
Put a Card for your videos.
Have some End-Card after your videos. 
Have episodic content which means you can have a playlist about the content that you want to talk about.
Use Time-Tag for your videos to make ease of usage in the description.
Try to have a video that has at least 10 minutes of duration. In this case, you will also have the ads through it. 
Upload videos constantly and frequently. Because it would help you to be seen more by more visitors.
Perfectlancer, as a freelancing platform, would recommend hiring social media manager freelancers to help you with your YouTube channel growth.