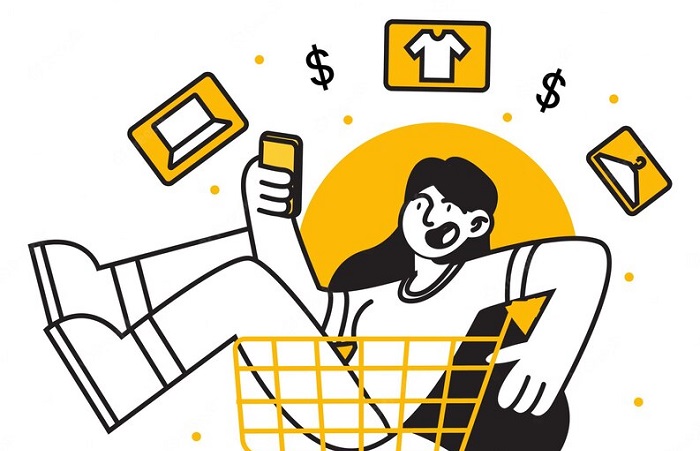 The eCommerce industry has exploded in recent years, with many entrepreneurs looking to start their online stores. Dropshipping has been a popular option for those just starting. It allows businesses to sell products without worrying about inventory or shipping. However, dropshipping does have its downsides, including low-profit margins and difficulty standing out in a crowded market. In this blog post, we'll explore the concept of eCommerce without dropshipping. We also discuss alternative business models to help you build a successful online store and eCommerce without dropshipping.
eCommerce dropshipping meaning
Dropshipping is such a great business model for both new and seasoned entrepreneurs. It lets you start with a small investment without inventory. This way, you work from anywhere as a middleman between buyers and 3rd party suppliers. Dropshipping is a fulfillment model that allows you to buy products and services from suppliers and manufacturers. These suppliers and manufacturers will then ship the products directly to your customers. This lets dropshippers focus on marketing, customer service, and the logistical challenges traditionally associated with running a dropshipping business instead of warehousing and inventory management challenges. In fact, dropshipping is a next-level solution instead of the traditional eCommerce process and managing inventory. This way, eCommerce businesses outsource procuring, storing, and shipping products to a third-party supplier. Online retailers neither see nor handle products when using dropshipping.
However, it also comes with its own set of challenges. One major challenge is finding reliable suppliers who provide quality products and timely shipping. This requires the skills of sourcing experts. Another challenge is managing customer expectations when delivery times may be longer, and there may be occasional stock shortages. Last but not least, competition can be aggressive in the dropshipping market. The aggressive competition makes it difficult to stand out and attract customers.
What is eCommerce Inventory?
Wondering what inventory means? Every eCommerce business has several physical goods, products, or services to offer customers, categorized into an inventory management system. In eCommerce, inventory refers to the total amount of goods or products that a seller has in stock and available for sale to customers. It could be finished goods ready for shipment and raw materials required to manufacture the final product. Well, several challenges follow the eCommerce inventory. Challenges include the high costs and the disability to handle marketing cores, customer support, quality control, shipping, etc., simultaneously. So, one way to start an eCommerce without inventory is eCommerce dropshipping which we explained earlier.
Dropshipping vs. inventory
Dropshipping and inventory are two different approaches to managing the supply chain in an eCommerce business.
As explained earlier, dropshipping is a business model where a retailer doesn't keep the products they sell in stock. Instead, when a customer places an order, the retailer passes the order details to a supplier who ships the product directly to the customer. With dropshipping, the retailer doesn't need to hold any inventory, which reduces the upfront costs of starting an eCommerce business. However, dropshipping retailers need more control over the shipping process. This way, retailers may have lower profit margins due to the additional costs associated with using a third-party supplier. But dropshipping is an excellent replacement for eCommerce inventory.
On the other hand, inventory management involves purchasing products from a manufacturer or wholesaler and holding them in stock until customers place orders. This approach gives retailers more control over the supply chain and allows them to manage their fulfillment process. However, storing inventory comes with additional costs such as warehousing, handling, and shipping. There is also the risk of overstocking or understocking items, which can impact profitability.
Both dropshipping and inventory management have advantages and disadvantages. Choosing the right approach depends on the specific needs and goals of the eCommerce business.
How to start eCommerce without dropshipping?
We have mentioned the initials about eCommerce dropshipping and inventory. We got to the point that dropshipping is a type of eCommerce without inventory. Now, how about eCommerce without dropshipping? Let's dive in.
Starting an eCommerce business without dropshipping involves a few steps; here are the ways to get started:
Private labeling and manufacturing
If a group of people or a person engages in private labeling and manufacturing, they are essentially handling all the preparatory stages of production in-house. This involves creating, packaging, and selling the products directly to the final consumer. Lots of small businesses like handmade products or homemade cupcakes are like this.
White labeling
White labeling refers to manufacturers producing identical goods sold by various retailers under their brand names. It actually refers to a scenario where the product producer uses the branding specified by the purchaser or marketer rather than their own. The final product appears as if it was made by the purchaser themselves.
White-label product examples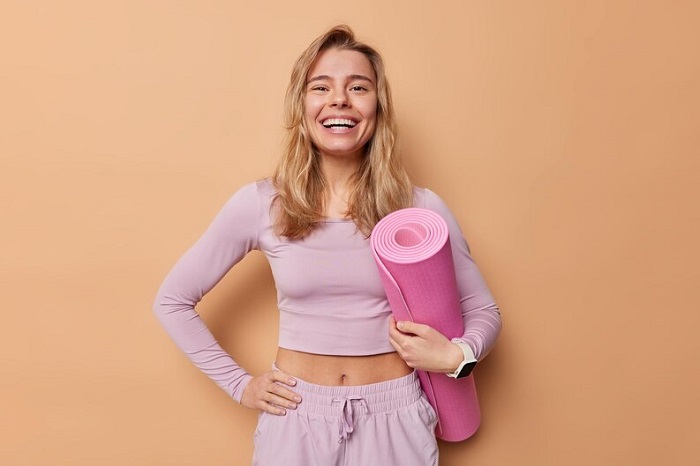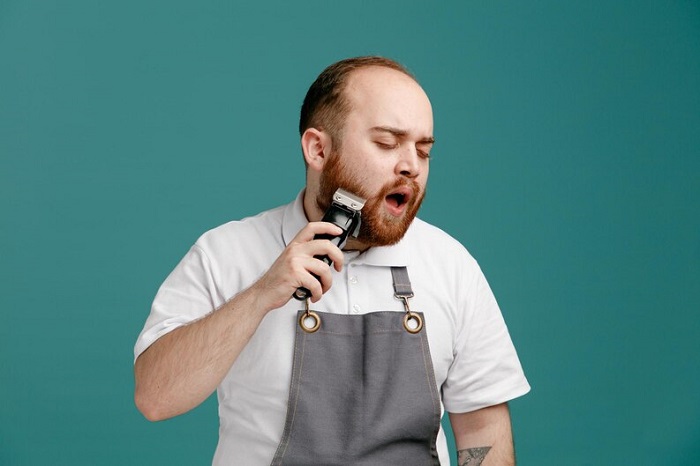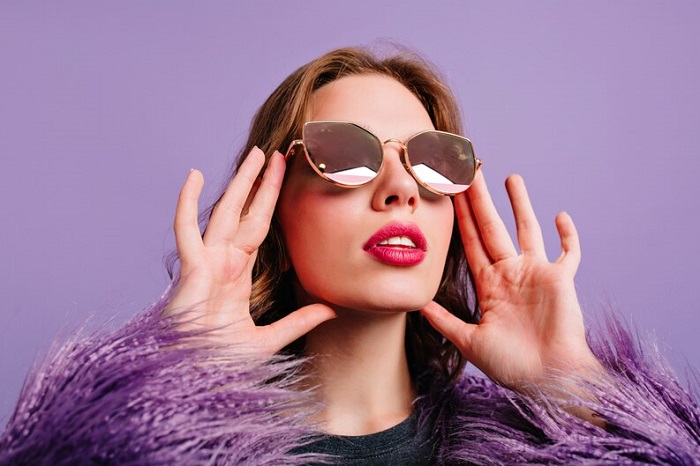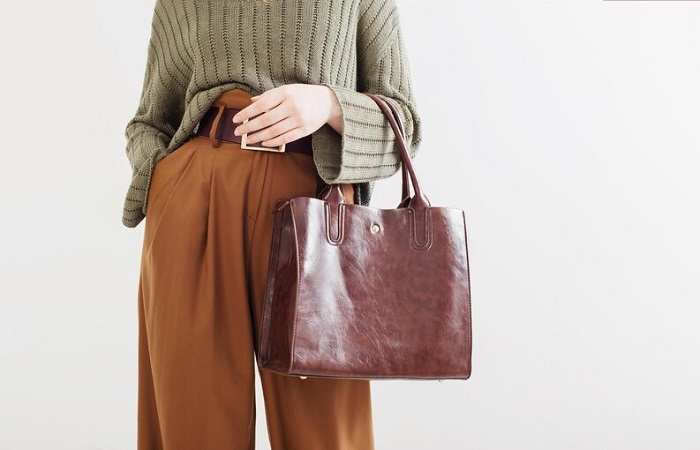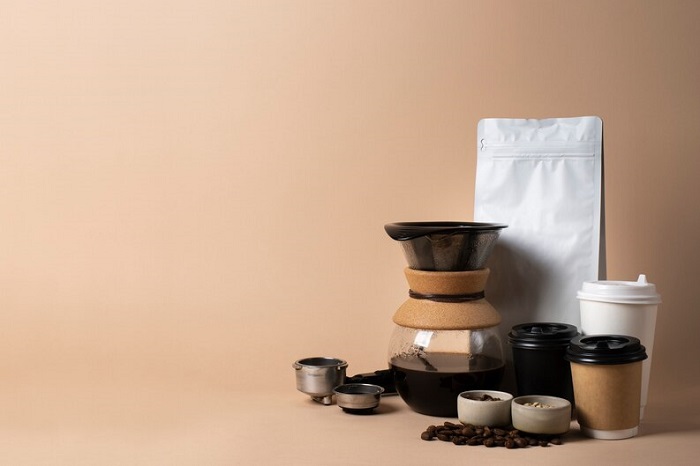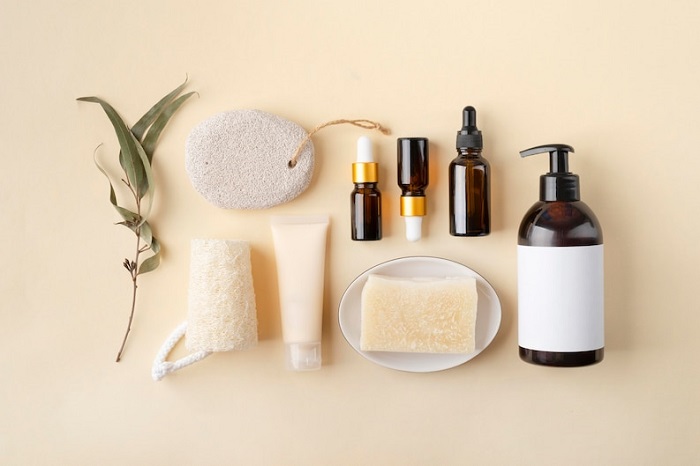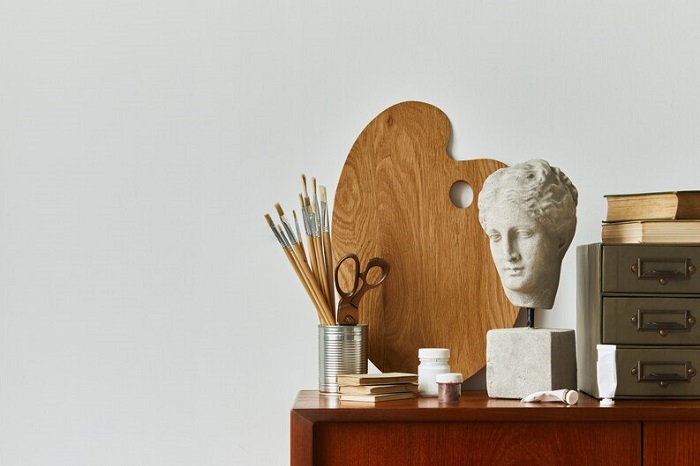 Wholesaling
Wholesaling is buying goods in bulk from a manufacturer at a discounted price and selling to a retailer for a higher price. The retailer will repackage and, in turn, resell in smaller quantities at an even higher price to consumers. A wholesaler acts like a middleman between a manufacturer and a retailer.
Rent and loan
In a rent eCommerce business model, customers pay a rental fee for a specified period to use the product and then return it once the rental period is over. This allows the business to generate revenue through multiple rentals of the same product.
Rent and Loan eCommerce businesses are online marketplaces where customers can borrow or rent products instead of purchasing them outright. These platforms allow individuals to access high-end or expensive products that they may not be able to afford otherwise, such as residency, designer clothing, luxury handbags, or technology equipment (cars, drones, etc.). For instance, Rent the Runway is one of the thousands of rent and loan platforms you can rent designer clothing from.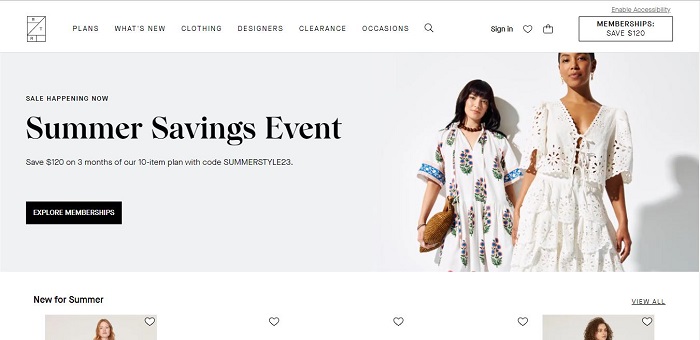 Airbnb is also one of the most popular rent and loan platforms where you can easily rent a residency.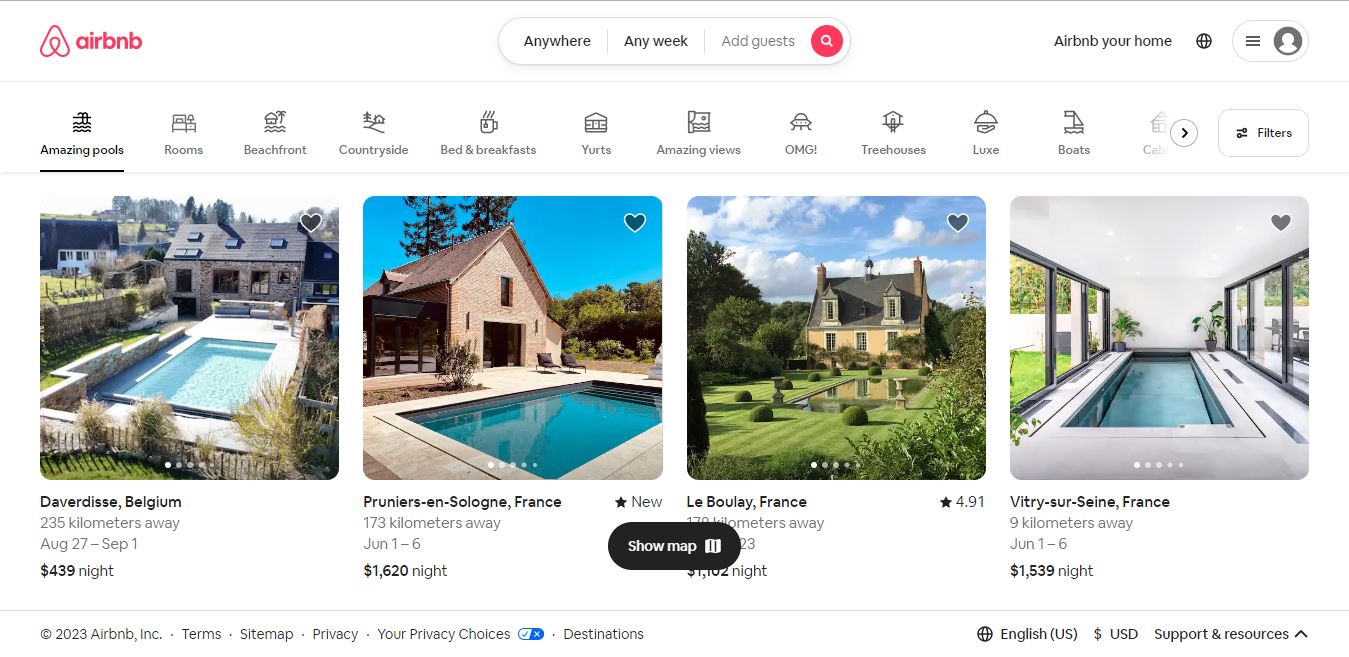 In a loan eCommerce business model, customers apply for a loan to purchase the product and then make payments on the loan over time. The eCommerce business earns revenue by charging interest on the loan.
Affiliate marketing
Affiliate marketing is an eCommerce business done by affiliate marketers that involves promoting another company's products or services and earning a commission for every sale through your unique affiliate link. In this business model, you don't have to create your product or handle customer service, as those tasks are handled by the merchant whose products you're promoting. Instead, you focus on making your pages SEO optimized and high-ranked to drive traffic and sales to their website. This can be done through SEO optimization and various marketing channels such as social media, email marketing, content marketing, and more. You can easily hire a freelance SEO expert, social media marketer, email marketing expert, or content marketer to handle everything. This way, you can earn money hassle-free without the hassles of other eCommerce businesses. Affiliate marketing can be a lucrative eCommerce business if done correctly, but it requires hard work, dedication, and strategy to succeed.
eCommerce blogging
eCommerce blogging is a content marketing strategy that involves creating and publishing blog posts related to your eCommerce business. It actually aims to engage with your target audience, share valuable information about your products or industry, drive traffic to your website, and ultimately increase sales. Businesses can easily hire blog writers to take care of writing quality blog posts for them.
In an eCommerce blog, you can discuss topics related to your niche, such as product reviews, tutorials, industry news, and trends. By providing valuable and informative content, you can establish yourself as an authority in your field and build trust with your audience. Additionally, including links to your products within your blog posts can help increase visibility and drive more sales. E-commerce blogging can be a powerful tool for building brand awareness and driving growth for your eCommerce business.
Shopify
Most of the biggest stores on Shopify don't even dropship anymore. The strategy is straightforward, but you must know how to do it properly. The key to building a Shopify store without dropshipping is sourcing products directly from the manufacturer and buying them in bulk. You can hire an Alibaba sourcing expert to manage this at its best for you. This is not a new concept, but now we'll dive into all its dos and don'ts. It may seem simple, but if you do this incorrectly, you can lose thousands of dollars and waste weeks of your time.
You may think of starting an eCommerce business and beginning with dropshipping. After scaling up a couple of products with dropshipping and dealing with customer satisfaction challenges, you must hire a freelance virtual assistant and a product listing expert like an eBay listing expert to handle the whole process. So, this way, instead of researching and buying directly from alibaba.com, you have to trust someone else to manage the entire process and the fulfillment of the products. You or your assistant must avoid two critical mistakes in eCommerce dropshipping.
Sourcing the wrong products; (Similar-looking but functionally different products)
Late delivery to the fulfillment center
How to start an eCommerce business without dropshipping using Alibaba sourcing?
The mentioned mistakes or others can cause bad reviews and chargebacks and lose your business. We have heard multiple companies dealing with this issue. So the question is how to avoid these problems. First, you must research and find the best Alibaba supplier/suppliers according to your business. You have to start conversations with selective suppliers, learn more about their business, and get a sample of each product. Once you trust the particular suppliers, you're good to go. The next step is to place a bulk order and send it to them, which is when you start shipping the products successfully. Even after reaching out to the best sales and the expected profit, Alibaba is still the best platform to find manufacturers and products for your online store. We will continue by explaining how to find suitable suppliers on Alibaba.com.
The research process for finding the best manufacturers on Alibaba.com. First, you have to search on different social media platforms to know if the product has gone viral and the number of likes it has on its official social media appearances. A viral product is a perfect thing that you can capitalize on and build a brand off of, so if you go to Alibaba.com and do a quick search, you can see all different types of things pop up from various manufacturers. Just keep in mind to search for the best version of the product model.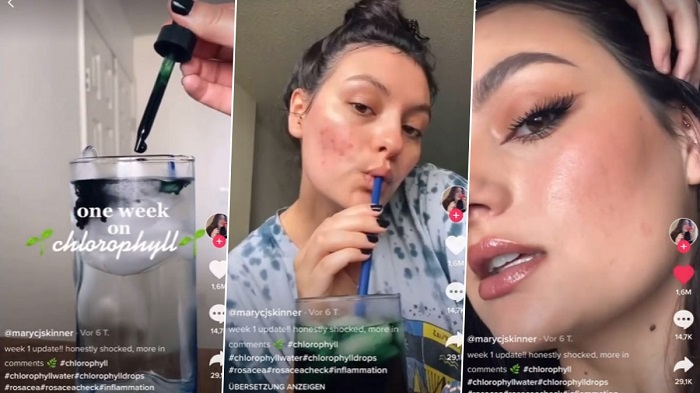 There are three things that you have to look for when doing research.
How many years has the supplier been in business? Typically if they have been in business for less than two years, it's a red flag. It's not confident that they provide bad service, but they don't have the 5 to 10 years of experience that other manufacturers might have, which will make a difference.
Product Quality
The number of transactions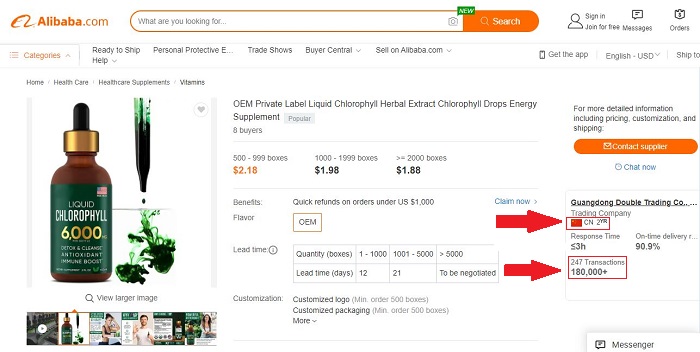 The next step is to order a product sample to test it. Once you find the product sample you like, you must simply send a bulk order to that fulfillment center.
Find a local supplier.
Starting an eCommerce store without dropshipping can be more challenging but gives you more control over the products and customer experience. So, how about going local with a lower MOQ?
Here are some critical steps to get started:
Choose your niche.
Identify a specific market or product category that you want to focus on. You may think of selling particular products, such as beauty products, or even starting a small crochet business and selling locally. This could be anything from pet supplies to luxury watches.
Research your competition.
Look at other stores selling similar products and see what they are doing well. Their success may be caused by their uniqueness among competitors, viral products, customer service, and many other reasons.
Choose a platform.
Many eCommerce platforms are available such as Shopify, WooCommerce, Magento, and BigCommerce. The other option is hiring a web developer to develop your own eCommerce website. Each option has strengths and weaknesses, so choose the one that best fits your business. A platform allows you to showcase your products and provide a great user experience for customers.
Set up payment and shipping options.
Ensure you have secure payment options and reliable shipping methods before you launch. You must choose between a local business (and shipping, of course) and an international one.
Market your store.
Use social media, email marketing, advertising campaigns, and other tactics to drive traffic to your website and build brand awareness. The way you choose to advertise depends on the product you offer. Some products may go viral on social media, such as Instagram and Tiktok, and BOOM! YOU GET THE BEST SALES. On the hand, some products may need YouTube sponsors to get sales. Choosing where to advertise is such a pivotal decision to make.
Provide excellent customer service.
Ensure your customers feel valued and look for ways to exceed their expectations. This will help build loyalty and positive word-of-mouth for your business.
*Remember, launching an eCommerce store takes time and effort, but with careful planning and execution, you can create a successful online business without relying on dropshipping.😉
Creating a personal store with a website and an online ordering system
Creating a personal store with your website and online ordering system can be a great way to start an eCommerce business without relying on dropshipping. This approach gives you complete control over your products, pricing, marketing strategy, and branding. However, this only works when you have something to create yourself. Just be yourself and showcase your honest aesthetic, and you will find your way into the market. Your sign and your personal-unique aesthetic reflect your website design and customization. You'll also need to consider payment processing and shipping logistics. First, you may begin with local ordering and work more on your marketing plan. All you have to do is be honest to goodness, even in marketing. Also, customer service matters a lot.
By taking these steps and consistently delivering high-quality products and services, you can build a loyal customer base and grow your eCommerce business over time.
eCommerce subscription business
The eCommerce subscription model is a business approach where customers pay for regular access to goods or services. These subscriptions can be offered weekly, monthly, or yearly, or as per the client's request. Although the eCommerce subscription model has existed for a while, it has recently gained widespread acceptance due to many people looking for new ways to save money in an unstable economy.
In today's world, subscription-based business models are used everywhere, from grocery delivery to TV streaming services showing your favorite shows. The globalization of the modern world allows a shift from the traditional business model, where customers purchase on an as-needed basis, to a subscription-based model, where customers subscribe to receive a product or service regularly.
Benefits of eCommerce subscription business
According to AheadWorks, the benefits of the Subscription-based business model are:
Regular payments and predictability of revenue
Risk minimization due to prepayment and accounting of actually consumed resources by the client
Increasing the duration of customer interaction with the company
The ability to collect data about customers and their work with services to use them in analytics and adjust business strategies
Top 3 Types Of eCommerce Subscription Models
Access subscription model
Most people are part of the access subscription model. These are eCommerce subscriptions where people pay a monthly or yearly fee to access the eCommerce subscription services. This allows them to choose which eCommerce products they want whenever they want.
Replenishment subscription model
The replenishment or auto-ship subscription model is an eCommerce business model in which customers subscribe to regular deliveries of the same product type. Certain products, such as groceries, food, medicines, and dietary supplements, among others, must be regularly purchased by consumers. These are the products for which the replenishment subscription model works best!
Curation subscription model
The curated subscription model works on the "surprise" element. In this model, customers do not know which products they will receive in each delivery. In this model, stores collect a range of products and deliver them to customers at predetermined periods. There's a lot of potential to customize this subscription model according to each individual and taste.
The best examples of subscription businesses
ClassPass – members can access over 30,000 fitness studios worldwide to try different classes at various gyms.
Apple One – A bundle of Apple's six most popular services (TV+, Music, Arcade, iCloud+, News+, and Fitness+) for one monthly price.
Amazon – Your Prime membership gets you access to Amazon's TV and movie content, and their convenient "Subscribe and Save" will auto-order and deliver items on a set schedule. Imagine having your toilet paper on auto-ship! Amazon can do it for you.
Computing as a service – Companies like Oracle, AWS, Azure, Google, IBM, and Salesforce provide access to software, infrastructure, networking, and storage services.
Freemium
Freemium eCommerce is a business model where customers are offered a basic version of a product or service for free but must pay for additional features. In the context of eCommerce, this typically involves offering a free version of an online store platform with limited features and transaction volumes while charging for additional features, higher transaction volumes, or premium support. Freemium eCommerce aims to attract users with a low barrier to entry, then upsell them on premium features or services once they have become invested in the platform. A great example of a freemium business model is Spotify, which offers a free version with advertisements interrupting the songs, a premium version without ads, and more features such as offline listening.
Conclusion
In conclusion, although dropshipping has become a popular method for eCommerce businesses to quickly and easily start selling products without any upfront investment in inventory, it comes with its challenges.
Fortunately, there are alternative methods to eCommerce that don't involve dropshipping, and we have introduced 11 methods in this blog. These methods can ultimately lead to higher profits and greater control over the customer experience in an eCommerce business without dropshipping.
Thanks for reading💌