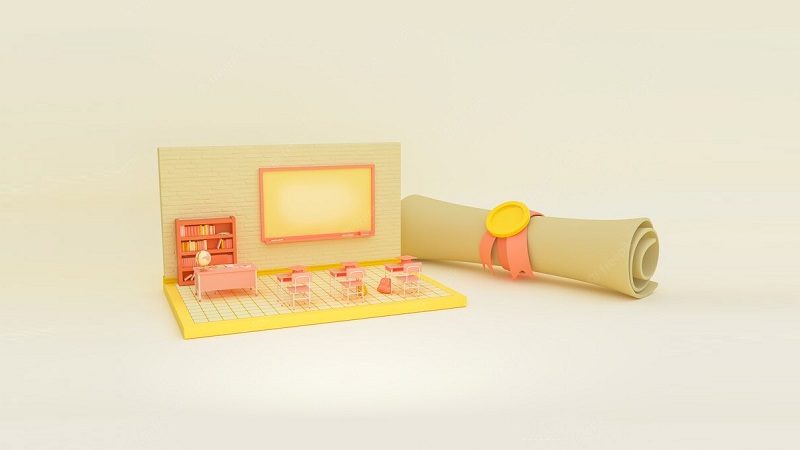 A beginner who wants to start off in the 3D modeling world needs to choose a software program that is easy to use, comfortable with, and has a user-friendly interface. Although there are many 3D modeling products in the market, only a few are easy to use for amateurs. Easy to use 3d Modeling software lets a freelancer quickly enter the job market. You might wonder which 3D Modeling Software is the Easiest to Use.
In order to find the answer to this question, we should initially be familiar with the two main categories of 3D modeling software. Generally, 3D modeling software can be divided into CAD and CAM. CAM is mainly used in engineering, while CAD is often used in animation and architecture.  Whether you want to pursue your 3D modeling career in engineering or architecture, you need to learn and use different software. Additionally, since online tutors are a great way to help people with a specific skill, we will also introduce some good online courses. In this blog, we will show you some of the easiest 3D modeling software for different categories so that you can make the best software choice.
Best 3D Modeling Software for Beginners
The best 3D modeling software is the one that is easy to use and has great features. If you want to start your career as a 3D modeler, it is important to know how much time you need to learn and use 3D modeling software. You can accept beginners' jobs by learning one of these easy-to-use 3D modeling software. Below, you can find a list of easy to use 3d modeling software for different purposes.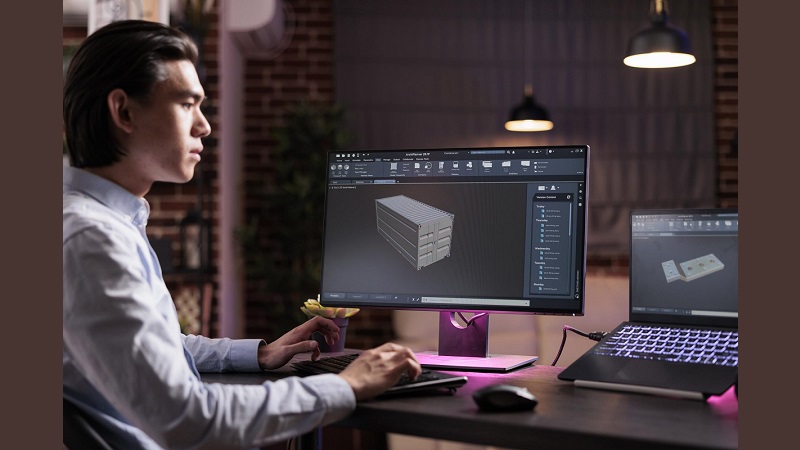 best and easy 3d modeling software for architects
SketchUp
SketchUp is a web-based 3D modeling software that allows architects to create their designs in a virtual environment. It is free for anyone to download and use. SketchUp's Free version provides an easy-to-use interface and features for beginners who want to design their architectural projects from zero.
You can learn this software easily by taking a 4-hour course. By practicing the software features, you can master them in no time. It is an opportunity to find a job as an intern, gain more experience, and become a professional in the field step-by-step.
Rhino 3D
Rhino is a 3D modeling software that has been around since 1980. It is a powerful, easy-to-use software that allows you to create 3D models of anything you can imagine. Apart from its smooth interface, Rhino offers amazing drawing, modeling, and rendering features. There are many advantages to using Rhino 3D, among which are its tools for complex shapes and curves and the application's capability to make custom scripts for users' diverse purposes. High compatibility is an essential factor of 3D modeling software; this is where you can rely on Rhino 3D.
Although mastering Rhino 3D may seem complicated, it is a manageable task to undergo. Watching Udemy's 6-hour course, you will learn all the fundamental elements of the software from scratch. You can use the free 90-day trial of the software for educational purposes. Whenever you feel good to go, you can buy the legal $700 license and ensure your permanent access for your work purposes. 
CorelCAD
CorelCAD is a 3D CAD software designed to be beginner-friendly. It has a user-friendly interface with many useful features. However simple and accessible, it still provides users with professional items such as 3D printing through.STL support. CorelCAD also allows for creating 2D drawings from any part of the 3D model, which makes it a satisfactory choice for architects.
CorelCAD is an excellent option for beginners who want to learn CAD software, especially since it offers a free 15-day trial. Having a mobile version, you will have to pay $699 for the unlimited license. If you want to learn CorelCAD, there are no worries! The official website has a beginner guide about the software; apart from that, free online tutorials are always a go-to option for us nowadays!
For 3d modeling job opportunities, check our freelance architecture jobs
"Expanding my business, I faced many situations in which I needed help with basic tasks, and none of my team members had enough time to do them. I couldn't find the time and energy to learn how to do them either. As a busy manager, I decided to hire a freelance floor plan designer to handle these small rendering tasks for me. I had a minor 3D modeling job for several floor plans, and the freelance architect could come up with the exact results I was expecting."
Cedreo
Cedreo is a 3D modeling software with all the vital equipment for beginners. It simplifies the process of designing buildings, which is often complicated and time-consuming. Cedreo offers an intuitive interface with straightforward controls and a variety of features. It supports all the necessary 3D modeling, rendering, and animation features. A beginner architect can use Cedreo to create any type of building instantly without having to go through a lengthy design process.
With different user plans, you can still use Cedreo for free if you are not interested in professional purposes. There are YT tutorial videos that will guide you step-by-step, like this video that makes you feel relieved and you can take your first step into the 3D modeling world more confidently!
Best and easy 3d modeling software for
engineers
Fusion360
Fusion360 is a 3D modeling software specialized for engineers and designers. It enables you to create, modify, and analyze 3D models. The software has features for modeling, simulation, visualization, and collaboration. It also has a wide range of benefits for beginners learning how to use it. For example, it can be used to create high-quality models that can be exported.STL files or.VHDL files.
Having various user plans, you won't need to pay for the software for uncommercial ends. Though beginners might find the software hard to learn, you don't really need to panic! You can learn solid modeling in a week and learn modules simulation, sculpting, and animation within approximately 20-30 days. Taking a high-rated online course will also make your path much easier!
CATIA
Catia is a 3D modeling engineering software for professional ends. It allows engineers to create and design their products in 3D. CATIA enables you to create designs, analyze the designs and make changes to the design as per your choice. You can also import data from other programs like AutoCAD and SolidWorks into Catia. This software's license can be costly, even up to thousands of dollars for enterprise versions. All the same, it is the quality software you have always been looking for.
Learning Catia requires a fair amount of 40-60 hours. You can also take an online course, pass the beginner lessons, and practice to become a junior Catia expert! Catia is not free, but you can pay $60 a year to use all the features and go beyond!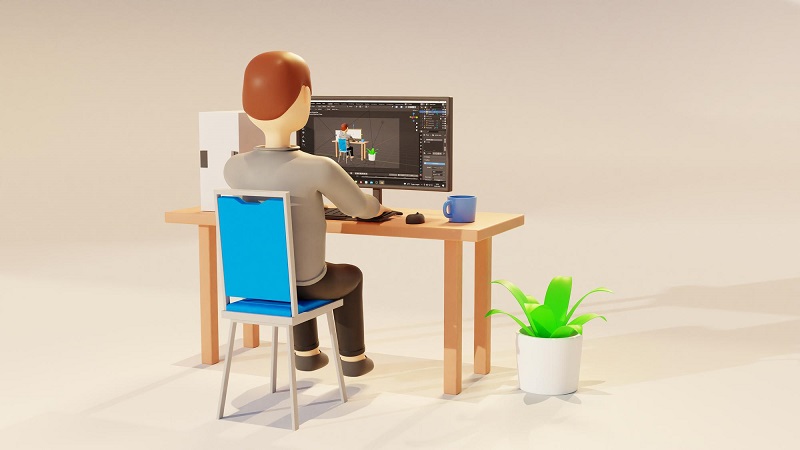 Best and easy 3D modeling software for animators
Vectary
Vectary is a 3D modeling software that beginner animators can use to create 3D models. It is easy to use and has many unique features that are not available in all animation software. One of these helpful tools is the 3D assets. This is like a big artistic library, including free models and materials you can use for your designs. Working with Vectary is so enjoyable.
There's no need to download it or necessarily buy a plan to use it. You can access many basic features with its free plan, and you're all good to go! Since Vectary is super easy to work with, there's no necessary need to pass a course to learn it. Watching YouTube tutorial videos for free will do the job for you. 
Blender
Blender is an open-source and free 3D modeling software. Beginner animators who don't know what 3D modeling software is the easiest to learn for animation can use it to create their animated films and videos. Blender can be downloaded for free at blender.org and is compatible with Windows, macOS, and Linux. The interface is very user-friendly, making it easier for beginners to use it without prior knowledge of the field. This software has many features that make it a powerful tool for creating animations in the digital world, including 3D modeling capabilities, motion tracking, compositing, etc. These features make this modeling software an excellent choice for amateur animators just starting their journey into this world.
Learning Blender takes patience and practice from 2 weeks to a month. Once you get a little comfortable with the software, it'll become so smooth!
Autodesk Meshmixer
Autodesk Meshmixer is a free, easy-to-use 3D modeling software for amateur animators. It has an intuitive interface, and it is easy to learn how to use it. The user can import and export STL files, and also, there are tools for editing vertices and faces, cutting, joining, extruding, and welding meshes together. Meshmixer can also help you with 3D printing or 3D scan editing. Its high-resolution dynamic triangle meshes bring you a pleasant experience using the platform you'll never forget.
You can take a LinkedIn online course to learn the basics of Meshmixer, practice a lot with the software and enter the 3D modeling world. Freelance 3D animators are in high demand by many entrepreneurs and agencies, so trying to specialize in a software program would be really helpful. 
Morphi
Morphi is an open-source, free, and easy-to-use 3D animation software that beginners can totally work with. The software is easy to use, has some distinctive features, and also is available on all platforms, including Windows, macOS, and iOS. Morphi utilizes a simple interface and has exports for popular formats like FBX and OBJ. Using Morphi, you can add texture to your designs, convert 2D designs into 3D, easily create animated 3D designs, and more!
Morphi has some tutorial videos on its website to watch and learn the fundamentals. Morphi is not free, but by paying $9.99 per device, you can use all the features unlimitedly.
Find and apply for freelance animation jobs
Final words with you
Although this is the end of the blog, the technology and the world of apps and software is never-ending! In this blog, I've tried to gather information about the easiest 3D modeling software in today's market. I hope I could've helped or inspired you to take a step closer to your desires and dreams. At the end of the day, don't forget that the easiest 3D modeling software is the one that best suits your needs and your field—and of course, the one that you feel the most comfortable with! 
I'm always happy to read your comments and learn more about your experiences. Feel free to share your ideas with me in the comments below!