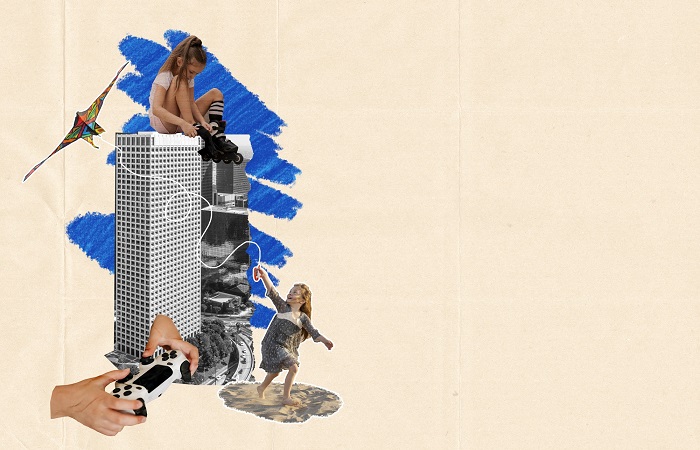 Post-modernism vs. Modernism
The 20th century is a very important one in history with so many significant events; from World Wars to technological advances. In the meantime, Modernism and Postmodernism came up in the art and architecture world to adapt modern human visions and needs. So, we might ask ourselves: what are Postmodern architects doing that Modernists did not? Well, apart from Postmodernists being way more playful and rebellious than Modernists, there are more fundamental differences between them. Today's architects, including modern freelance architects, has affected by the historical courses of architecture, big time.
Anyway, Postmodernism and Modernism are two different concepts, which are not that different. They are just two aspects of the movement, saying this explainer video. If we want to review Postmodernism and modernism as two 'ideas' without considering any following concepts, we have to dive deep into the historical timeline and see what exactly happened in the past centuries that led to Modernism and Postmodernism. So, let's get into it.
First off, it's good to know that Modernism and Postmodernism are somehow the step-children of the "Enlightenment" era in the 17th century.
Modernism was the rebel child that tried to go out there and be creative and start a movement to be a solid reaction to industrialism and the horror of WWI. Modernism knew that with the cities becoming bigger, the need for a new movement in all areas was felt. People were changing and Modernism wanted them to know that they have the power in their hands and can create new things and think outside of the box. Modernism embraces the 'whole.'
Postmodernism, on the other hand, was the even-more-rebel second child. It was massively affected by several wars, including WWII. Postmodernism emphasizes the diversity of people, cultures, experiences, etc. instead of relying on one universal truth. Postmodernism appreciates different perspectives and loves innovation. Postmodernism focuses on civil rights, details, aesthetics, and the marginalized.
Now let's get to the main point: Modern architecture vs. Postmodern architecture. The historical courses that have affected today's architects, including modern freelance architects, BIG time!
History of Modern architecture
Modern architecture has one great motto that clarifies many things about it: "Less Is More". The person who came up with this sentence was the German-American Ludwig Mies van der Rohe, which was also one of the Modern architecture pioneers. However, with Louis Henri Sullivan being the parent of the Chicago School of Architecture, Modern architecture was officially born in the last quarter of the 19th century.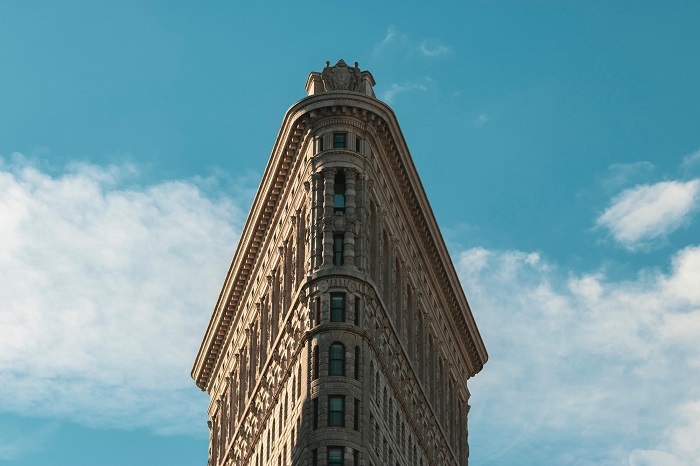 The Chicago School of Architecture, also known as the Commercial Style and the American Renaissance Style, a group of architects developed the steel-frame skyscrapers that became one of the major symbols of Modern architecture. Chicago was a growing city, lots of people worked there, investing their money and choosing that city as a city to live in. Therefore, Luis Henri Sullivan thought that it was time to change how buildings were being built before this and came up with building tall, industrial, and functional buildings that people can truly use on a daily basis. So he built the first steel-frame skyscraper (which compared to today's skyscrapers is pretty short and normal, but at that time was amazingly wonderful) in Chicago named Scott Department Store, also known as the Sullivan Center. This was the beginning of an era, [literally!]
What is Postmodern architecture?
In short, Postmodern architecture was a reaction to the failure of Modernists in the 70s. The building methods, materials, and functionalism no longer satisfied people and architects. The generation wanted architecture to be more playful with materials, colors and new building technologies. Therefore, in contrast with Modern architecture, Postmodern architecture's motto was "Less Is Bore" which was a rebellious idea in the time created by Robert Venturi, the father of postmodern architecture. This motto clearly says that minimalism and sticking to a certain form and material don't certainly work all the time. Postmodern architecture, with all the respect and involvement of classical architecture, wants to break the rules and amaze everybody, yet be aesthetically pleasing and well-built.
Postmodern architecture characteristics
Postmodern architecture sees 'architecture' tantamount to an 'art' rather than an 'industry'. Therefore, it tries to break the traditional rules and create "weird" buildings. Postmodern architects knew pretty well that for creating beauty, you don't necessarily need to rely on logic and science. They wanted to redefine 'beauty'. Some of the most important characteristics of Postmodern architecture are:
Usage of bright colors
Playfulness
Returning to classic architecture, yet beyond present and future
Usage of organic and recognizable forms
Usage of curved, angleless lines
Radiating some kind of metaphysical vibe
Combining simple geometric shapes with contrasting lights and colors
Usage of native and local characteristics
Usage of new materials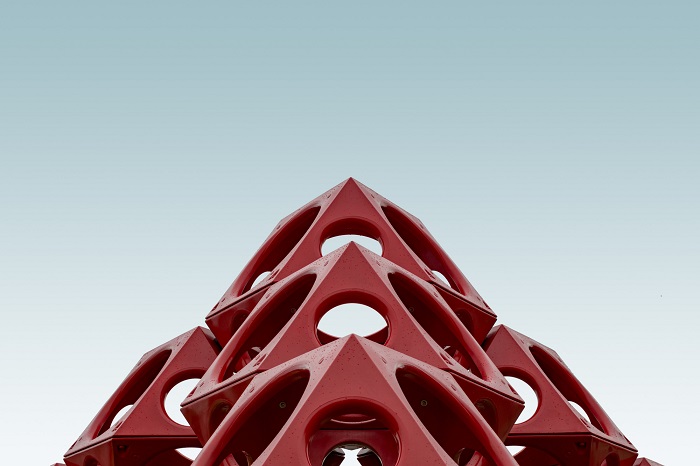 Postmodern architecture examples
Postmodern architecture doesn't have one standard face. Since it's inspired by local values rather than function and form, postmodern buildings are built differently around the world. In the following, I will name some of the most significant ones in different countries and areas on the planet Earth. 🙂
Guggenheim Museum – Bilbao, Spain
Vanna Venturi House – Philadelphia, the U.S
The Dancing House – Prague, Czech Republic
The OCAD-U College – Toronto, Canada
Piazza d'Italia – New Orleans, the U.S
City Theatre – Tehran, Iran
Burj Khalifa – Dubai, the U.A.E
Tainan Tung-Men Holiness Church, Tainan City, Taiwan
Differences between Postmodern and Modern architecture
The list below is an almost complete list including the different values ​​of Postmodernist architects and Modernist architects, which gives you a comprehensive idea of ​​the difference in design and their perspectives. These are what Postmodern architects are doing that the Modernists did not:
| | |
| --- | --- |
| Modern Architecture | Postmodern Architecture |
| Unitarianism | Pluralism |
| Environmentally unfriendly | Eco-friendly |
| Steel and glass | Stones, ceramics, and colored glasses |
| Straight lines | Curved lines |
| Mathematics | Literature and art |
| Dictatorship | Democracy |
| Functionalism | Emotions and decorations |
| Industrialism | Humanism |
| Globalization | Traditionalism |
| Destruction of old neighborhoods | Preservation of old buildings and areas |
Similarities between Postmodern and Modern architecture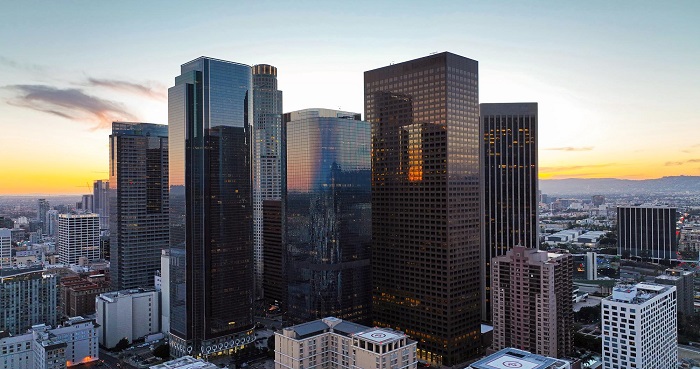 You might think… Do they even have any similarities? Well, yes. These two styles have similarities with each other. The most important similarity between Modern and Postmodern architecture is the attention to technology and the use of scientific progress in the structure. In other words, although Postmodern architecture focuses on decorations and aesthetically pleasing views, it relies on the structural technologies that Modern architecture was based on. Also, another likeness between these two architectural styles is that they both tried to be a proper reaction to society's needs and go with the flow of changes.