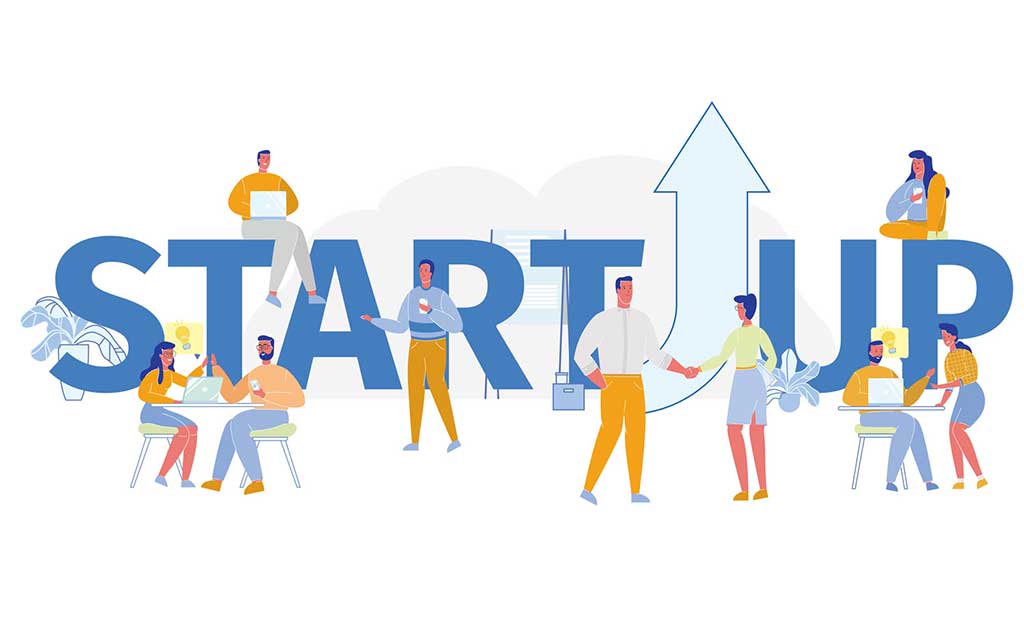 There are many ideators who have a great idea but do not have the financial requirements for actualizing it. What if Uber's founders couldn't start up their project and their idea had not been realized? Of course, at some point during the procedure of the project, if the idea seems valuable to the venture capitalists, they will invest in it. But to get to that point, there needs to be some progress, and for that progress to happen, some startups have limited budgets. Here we are going to guide you to start your startup with a minimal budget and move on to the next step.
Define your goals
If you want to have a successful solopreneur, you need to define your personal goals, and economic goals accurately in a way that they will be actionable. the first and the most important step for starting a business is to transform your desires and your concrete expectation into a long-term goal. Meanwhile, you need to set short-term goals such as the details about the business that you want to start. Read more here: "5 steps to start a small business online".
Create a business plan
Every business, whether it's small or big, requires a plan. A detailed plan that shows where we start from and where we are aiming to reach. This is called a business plan. It includes an executive summary, which is an overview of the business; the vision of the business, including the introduction of the team and what they offer; the business goals and the key selling points. 
The business plan requires detailed information about the people who are in the team or are going to be hired, based on their skill sets. And finally, it must include financial predictions and estimates, like cash flow forecasts and balance sheets.
A new rising business also needs a marketing strategy that consists of market research, the decision on segmentation, positioning, and targeting of the product or service that it offers to the market. In addition, it requires details about competitors and market trends. 
Plan a business strategy based on limited budgets
The financial statement is one of the essential items on the list, not that other items are any less important. But the financial statement determines many things about business evolution. Things like how the business is going to profit and where might be profits and losses; what paid marketing channels are available to use and which aren't. And finally, how much spending budget do we have to promote the business? These are not easy to estimate if we do not have the financial data from the beginning of a business. Not having this data might put the business at risk of losing money where it was not necessary.
Look for investors
Usually, a startup's initial funding is collected within the team and by the investment of the team members in the project. However, some startups do not have sufficient funding to even launch the MVP (the Minimal Valued Product). There is a solution for this group of creative-minded skillful individuals to move onto the next level. That's by finding investors, the kind of investors who do not mind investing in a project early on. This could be done by venture capitalists or angel investors and in return, they receive equity or shares.
There are different channels to find these investors for a startup. Usually by mutual connections or angel investor networks and proving to these investors that you are ready to attract investment.
Hire freelancers
With a new emerging business and a minimal budget, startups usually don't have enough funding at the beginning of the project to hire full-time professionals to build their teams. That's why hiring a freelancer is a wise choice. It gives them a chance to both evaluate different individual experts for a single position and attract the most qualified finally. Also to build a team without spending great amounts of the capital early on.
There are many places to find freelancers from Facebook to Reddit to LinkedIn. But these are not specifically tailored platforms for hiring freelancers. And that's why they do not have the requirements of an ideal place to find qualified experts and hire them for a short-term contract with escrow services and payment and tax services. 
Now, Perfectlancer is a platform where you can easily and quickly search and hire top freelancers and work with them. You can pay them after the job is done and only if you are completely satisfied with the results. And unlike other similar platforms, you do not need to pay any extra fees than the payment to the freelancer. (you pay a 0% transaction fee). Perfectlancer as a freelancing platform is where you can start building your team professionally and make your startup business move on faster and more successfully.