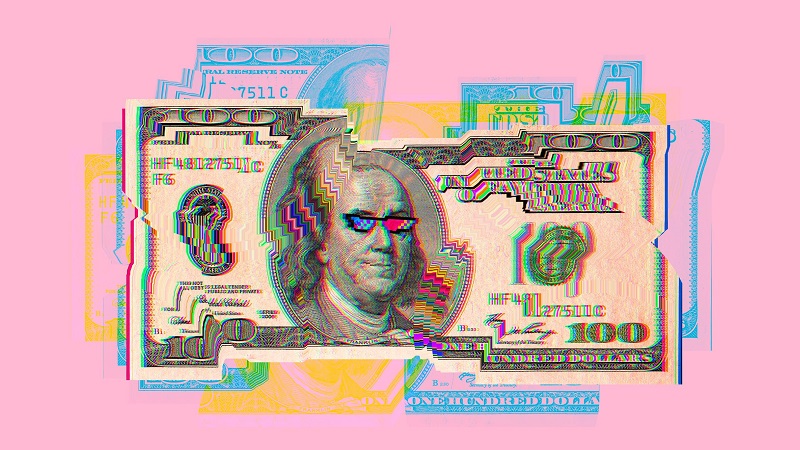 How to Not be Uncomfortable When Asking For the Price of a Tattoo
It's not always easy to ask for the price of a tattoo. It's an uncomfortable situation. You might think that your tattoo artist would feel awkward or uncomfortable about it. One of the most important things when getting a tattoo is feeling relaxed and not anxious. I'm here to help you get rid of this pressure off your shoulders! There are three steps that will help you avoid feeling uncomfortable when asking a tattoo artist about the pricing of your tattoo:
1. Be prepared
When you know what kind of design and size you want, it is easier to ask tattoo artist for price without feeling embarrassed or awkward. This also helps you avoid getting sticker shock later on when you see the final product! You can get help from Photoshop services to help you design your desired tattoo in the exact size, color, and shape.
2. Ask for a consultation before booking
An excellent way to avoid discomfort when inquiring about a tattoo price is to ask for a consultation first. In this session, you can share your ideas and expectations or show them your tattoo mood board and ask them for recommendations. They might recommend designing a whole new customized tattoo for you. You can discuss details, costs, and sizes!
3. Be upfront and clear about your budget
When inquiring about the cost of a tattoo, it's important to be upfront and clear about your budget. This will help the tattoo artist understand your financial limitations and guide you to designs that fit within your price range. It also prevents any awkward situations or misunderstandings from arising later on.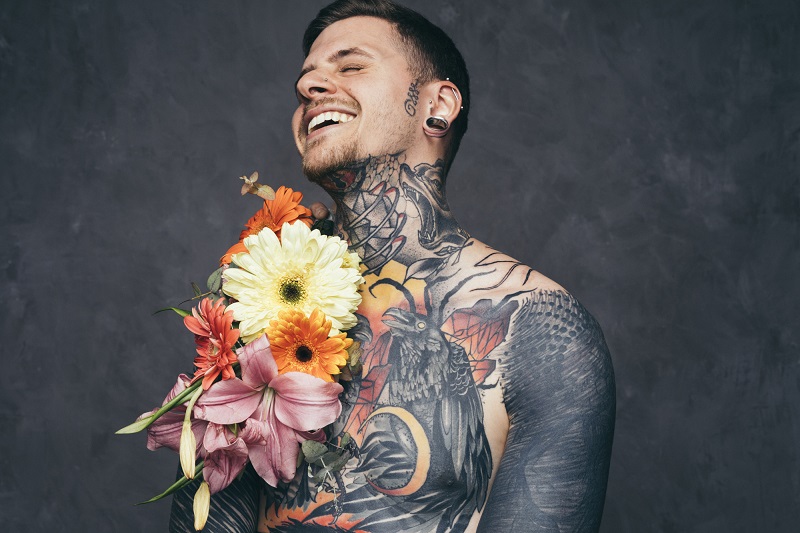 Choose The Right Time to Ask the Tattoo Artist for a Quote
In short, the best time to ask for the quote is before the tattoo session begins. If you are unsure about the size and design of your tattoo, it is better to wait until the consultation. Nowadays, most tattoo artists have an Instagram page. You can easily send a direct message and politely ask them to make some time for you to consult on the tattoo you'd like to get. This way, they can choose a time when they're not busy and answer your questions in peace with no rush. You can book your appointment in this session and get there with more confidence and a straightforward mindset.
What Should You Say When Asking for the Price?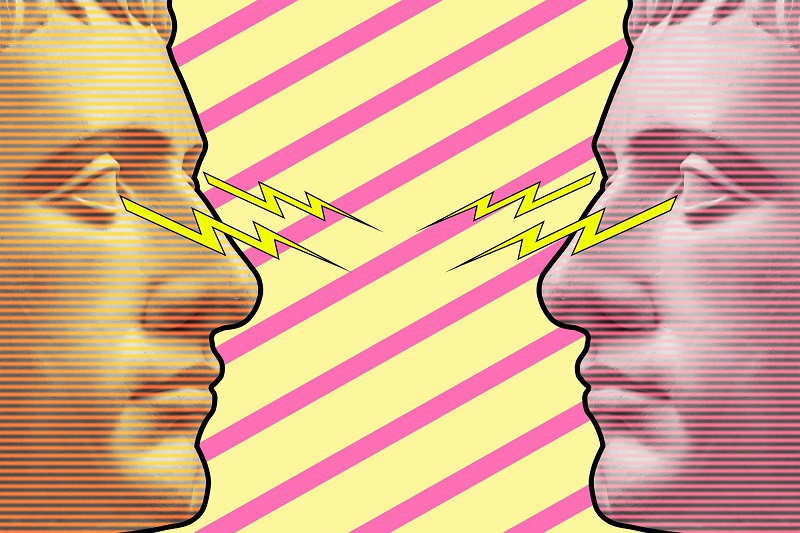 You might think it would be rude to ask for the price of a tattoo. It's normal, I used to think that way as well. But it's beyond fine to do so. When you ask for the price of a tattoo, you just need to be polite and friendly. I have listed seven cool phrases to ask your tattoo artist to make the path more manageable for you. You can get inspiration from them and use them depending on your situation:
"What is the average cost for a tattoo like the one I'm interested in?"
"Can you give me an estimate on the cost of this specific design?"
"Is there a price range for tattoos of this size?"
"Can you provide me with a rough quote before my appointment?"
"Can you tell me how much it will cost for me to get this design on my [specific body part]?"
"I have a budget for this tattoo. Can you let me know if that would be enough?"
"How does your pricing work for a custom design like this?"
How To Make Sure You're Not Getting Overcharged For Your Tattoo
Before bringing up the subject, I would like to remind you that getting a tattoo is an important and a permanent-ish thing on your skin. It would be best if you were very careful in choosing the right tattoo artist that is reliable and has had satisfied clients before you. Additionally, keep in mind that the cheapest option might not be the best option; it is crucial to find a reputable artist who can provide high-quality work, even if it might cost a bit more.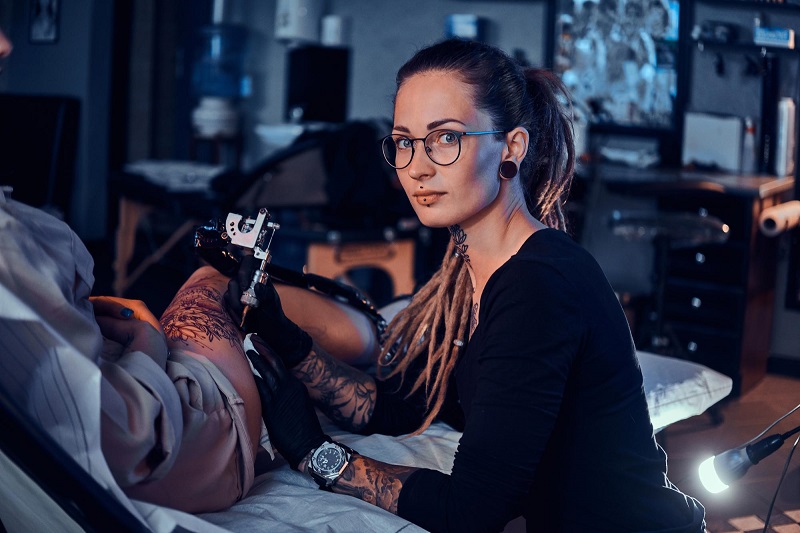 Taking everything into account, ensuring you're not overcharged for a tattoo is also important, especially if you're getting your first tattoo or trying out a new tattoo artist. If you know a close friend who has a tattoo and is happy with it, ask them about their experience and how much they have paid for it. If you rather not (like me), you can list some of the best tattoo artists in the town and talk to them all about their rates. It's better not to negotiate tattoo prices because tattoo artists mostly have a set price range that they charge for their work, and it's fixed according to their skills, and I recommend you respect that. 😇
You can also follow the tips below to ensure you're paying the right amount:
Research local tattoo shops to get an idea of their rates and the caliber of their work. Ask friends and family for recommendations, or do an online research.
Make sure to read online reviews and check for any customer complaints about the shop.
Narrow down your choices and call each establishment to ask about the cost of a particular tattoo you're interested in getting.
Ask about additional charges, like for the design, stencils, or aftercare products.
Establish trust with the artist by clarifying that you are not trying to get a bargain or a cheap tattoo.
When you arrive for your appointment, ask the artist to review everything with you, including the tattoo design, size, placement, and the final cost.
Once the artist has finished the tattoo, make sure that the final cost is accurate and that you're not being overcharged.
How to Find the Best Tattoos and Prices for Yourself & Your Budget
Research what style of tattoos interests you. First and foremost, do the research needed to ensure you know what style or design you'd like—different tattoo styles, including vintage, minimal, avant-garde, dotwork, and geometric radiate different vibes and feels.
Consider choosing a smaller, simpler design to reduce the cost of your tattoo. If possible, talk to the artist about designing a custom piece that you can later add onto if you want to build into a larger piece.
Shop around for the best price: Although the "price" of getting a tattoo is not necessarily what you should base your final decision on, it's important to ensure you're getting the best possible deal. Compare prices, consult your friends, and do your research to guarantee that you're getting the best deal possible.