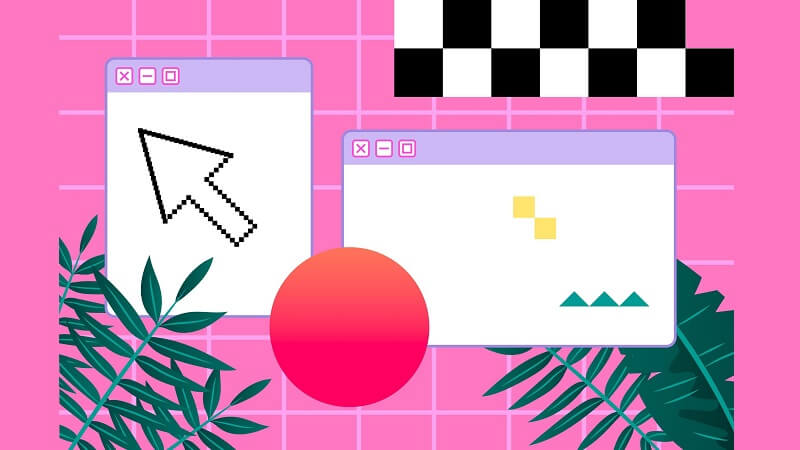 Logos are essential in identifying your brand and brand promotion. Having a unique logo for your brand will give your business a visual identity using words, images, and colors. Businesses and individuals can have fully customized logos in their niche through websites for logo design. In this blog, we will dive into the websites for logo design and their key features to finally help you have your desired logo designed.
Websites for logo design are divided into three categories;
Websites for logo design services
Online logo-making websites
Websites containing both features: online logo-making and hiring logo designers
1. Logo design services
Fiverr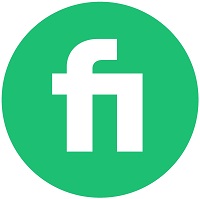 Fiverr is a freelancing platform that provides you with logo design services. You can purchase logo design gigs from service providers (freelancers) from all around the world. Logo design services on Fiverr range in various costs but are generally cost-effective. You have options for any budget, as low as $5, to have a custom logo designed by logo design experts.
Access to various services and freelance designers worldwide
Cost-effectiveness
Custom logo according to your desire and budget
DesignCrowd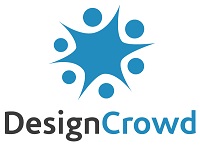 DesignCrowd is a platform where a fantastic community of freelance designers are gathered together. You can have your custom logo designed on DesignCrowd by professional graphic designers in a few simple clicks.
Logo design contests on DesignCrowd and multiple options to choose from
Working directly with designers
30-day money-back guarantee
Perfectlancer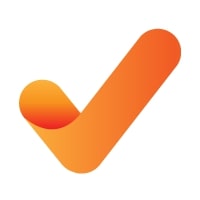 Perfectlancer is a freelancing platform where you can find freelance talents, especially logo designers from all over the world, to have your custom logo designed at a reasonable cost. Hiring a freelance logo designer on Perectlancer will help you save on costs and have the exact logo according to your requirements.
Access to the pool of freelance logo designers worldwide
Secure payment system

Easy-to-use work dairy
99Designs

99Designs is the world's largest graphic design marketplace, connecting clients needing custom design work such as logos and websites.
Moneyback guarantee
Design expert consultation
Full final design copyright ownership
The Logo Company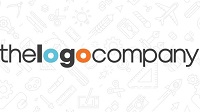 The Logo Company connects you to 5 logo designers after signing up and describing your logo requirements. Then, five experienced designers work on your logo, giving you five different design concepts to choose from.
Connecting with 5 designers and logos
Logo delivery time in only 3 days
Unlimited changes and revisions
Quality logo design
LogoNerds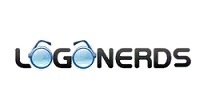 LogoNerds is a design agency where you can purchase logo packages and have your logo designed by an expert logo designer. You will be provided with several different design concepts to choose from and ask for any changes or revisions you like.
Multiple design concepts to choose from
Free revisions
One free redraw with no questions asked in case of dissatisfaction
Logo Repair services to update a logo or have vector files created
2. Online logo-making websites
Free
Canva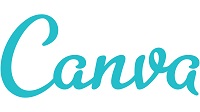 Canva is known as the best and the easiest to use logo design site for businesses of all sizes. There are high logo customizing options in Canva which you can learn about in Canva's tutorial videos. Canva allows users to design a fully customized logo from scratch. All of Canva's main features can be used in the free plan, but businesses and individuals can purchase two other premium plans (Canva Pro / Canva for Teams) for extra options.
User-friendly design platform (DIY)
Thousands of customizable and premade logo templates, graphics, and design elements
Templates based on various niches
High-resolution logo download for free
The free plan includes a vast library of templates, images, and 5GB of storage
Canva Pro plan includes $12.99 monthly or $9.99 with annual billing for an entire library of assets, brand kits, and 1TB cloud storage
Canva for Teams plan includes $14.99 monthly or $12.49 with annual billing for access to all features and assets, plus team collaboration and insights
Hatchful by Shopify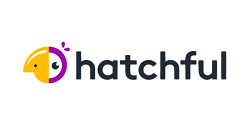 Hatchful is an online logo maker provided by Shopify. It allows everyone (whether Shopify merchants or not) to create a logo from scratch and offers a free downloadable logo package, including social media branding assets. Some business information and niche are required to design your logo through Hatchful; Then, you can use the design studio to customize the colors, add icons, edit layouts, and more in the suggested logos by Hatchful. There are premium logo templates that you can buy within the app if you want something a little more professional, and you'll only be charged if you decide to download them.
Mobile app for iOS and Android
Free
Hundreds of free logo templates designed by professionals
Logo customizing in the design studio
JPG download for free
LogoMakr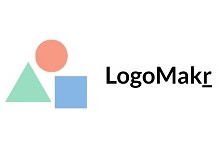 LogoMakr is the best logo design site for simple icon-based logos. It provides users with a sizable enough library of logo templates, design elements, and, most importantly, icons.
100% free to use
Professional logo design and redesign packages for $299 and $195
Various logo templates range from clean and basic to vintage and retro
The intuitive editor and clean interface
Logo Maker by Ucraft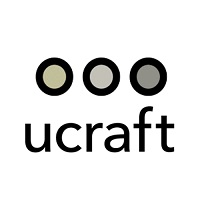 Ucraft is an online logo maker that is a bit different from most logo makers; because there are no AI or logo templates, and you're in charge to design logos from scratch using icons, text, and shapes.
High-resolution PNG file is free
The high-resolution vector file is downloadable for $7.
Squarespace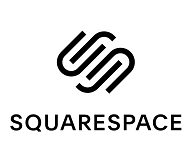 Squarespace is an online logo maker which is entirely free to design and download the final logo. Compared with other logo design websites, Squarespace provides fewer features, such as simple designs with only a handful of customization options, a smaller library of design elements, and no logo templates.
100% free DIY logo making
Live mock-up preview of your logo on a business card, T-shirt design, or on a Squarespace website
TailorBrands

Businesses and individuals can have a logo in a few simple clicks through TailorBrands. TailorBrands is an AI-powered logo generator; the only required is the specifications of your desired logo and business description. In addition, you can customize your logo with fonts, icons, colors, and other elements.
Free to download the low-resolution file
The payment plan is required to download high-resolution PNG and vector files
Cost of plans: $9.99, or $49.99 a month
DesignEvo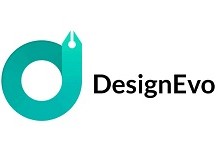 DesignEvo is an easy-to-use website for logo design with high flexibility in design. You can easily choose your favorite in the library of logo templates and customize it however you like.
10,000+ logo templates
Free PNG file download
Shape library to use to add as many graphic elements as you want and even design your own icon from scratch
A searchable library of logo templates
Logomaker by VistaPrint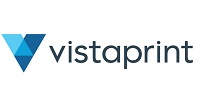 Logomaker by VistaPrint is an AI-based logo design website that provides you with various design suggestions by asking for a name, an optional tagline, an industry, and a product. You only pay for the prints if you use your logo by printing on VistaPrint products. And to download your logo files, you do have to pay a separate price.
Free
Customizable designs in the graphic, font, color, layout, and sizing
Extensive library of fonts and images
Capability to preview your design on a smartphone screen, merchandise, business cards, and more.
Adobe express logo maker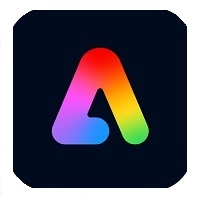 Adobe express is a logo maker which is based on AI, like most logo design websites. After asking questions about the business name, theme, and business category, Adobe express provides you with logo suggestions. Suggested logos by Adobe Express are not highly customizable and are mostly minimal. Adobe Express keeps it open to create logos unlimitedly and even your own templates.
Free download for high-resolution 500px by 500px PNG and JPG file
$9.99 a month for more customization tools and downloads in more file types
Paid
Looka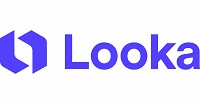 Looka offers about 20+ logo examples and lets you pick five that you like best using AI. Additionally, you get to choose a color palette and symbols, and Looka will match you with some logos you can choose from, and you can customize your picked logos even more. If you're looking for a professional-looking and elegant logo, Looka will definitely become handy. You do have to pay, though, for any download.
AI-powered logo maker
Symbols, colors, fonts, and even logotype customization
$20 to download a low-resolution file
$65 to download multiple high-resolution files
BrandCrowd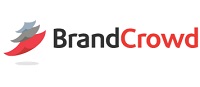 BrandCrowd is another logo-making website that helps business owners by giving logo ideas after asking for the business name. Logos are also editable using BrandCrowd's editing tool.
Editing tool to personalize the logo by tailoring the layout, colors, text, shadows, and other design elements to fit any brand.
$45 to buy logo files and get high-resolution files and multiple logo variations
Placeit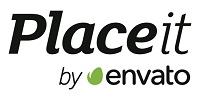 Placeit is an online logo-making website powered by AI with various customization options. You can customize the logo Placeit suggests until you're satisfied with the result. Payment is required to download your logo for one time or to use all the features for one month.
Customizable icons, images, texts, and color combinations
Logo templates for businesses in nearly every industry
Mock-up generator for multiple products, from business cards to apparel
$7.47 monthly for all features
One-time $19.95 fee for downloading a single logo design
Turbologo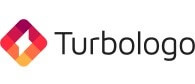 Turbologo is an online logo maker with an AI-powered generator. The name of your company and industry are required to have some logos generated by Turbologo
Various customization options (changing font, the size of each element, icon, and more)
$32 for the standard plan to get a high-resolution vector or PNG file and the ability to edit your logo for three months.
3. Mix of DIY logo design websites + hiring logo designers
Wix logo maker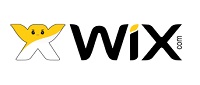 Wix is an easy-to-use logo-making website; all you have to do is to answer the basic and smart questions Wix asks. Then, Wix Logo Maker will generate a variety of logos based on your personal preferences. And finally, you have to pay for your downloads, but the price is reasonable. Additionally, you can hire one of Wix's graphic designers to create a completely original logo.
AI-powered and fast
Mock-up previews of your logo on a Wix site, business card, social media profile, and T-shirt
Various customization features; adjusting colors, opaqueness, shape, and more
Free PNG file download for personal online use (blog, social media profiles, YouTube channel)
Free download for small, low-resolution file
$49 one-time fee for the Basic plan (standard logo file)
$99 one-time fee for the Advanced plan (standard, resizable, and social media logo files)
$10 to $500 to hire a professional graphic designer
Designhill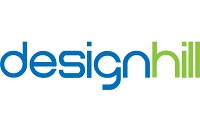 Designhill is an online logo maker which is powered by AI and asks you questions in order to generate logos of your style. You can customize your favorite logo using various customizing options of Designhill. Once you're happy with the result, you have to pay to download the logo file. Also, you can pay an extra price to work directly with graphic designers.
AI-powered logo generator, plus various templates
Various options in choosing a style, color palette, symbols, font size, spacing, and more
Mock-up previews on far more marketing materials, from business cards to various product samples
$20 for a low-resolution 640 x 480 PNG file
$65 one-time fee for a high-resolution logo with vector and SVG files, plus editing capabilities
$125 Enterprise plan with all features, plus the ability to work directly with a graphic designer to create your logo
Starting from $249 for a logo design contest with around 20 submissions
LogoMaker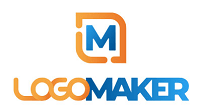 LogoMaker is an easy-to-use logo-making platform. By selecting your industry and brand name and choosing three types of logos, font styles, and layouts, you'll see a list of logo design ideas you can edit and save to make it your own. You finally have to pay a price to own the copyright and download the vector files. You can also work directly with a professional designer by providing a brief description of your requirements.
Minimum of $40 to own the copyright and download the vector files
Optional colors, slogans, symbols, and other customization options
$20 to buy logo file / $65 for all kinds of uses in a one-time payment
Working directly with graphic designers in case of dissatisfaction with the logo generator
GraphicSprings

GraphicSprings is a powerful do-it-yourself logo design software that gives you access to a library of logos to start from and customize options according to your business niche. You can also hire someone from the GraphicSprings team to create a totally custom logo for you. You finally have to pay a price to save the design files.
A great library of logos
Various types of logos according to your business and industry
$19.99 to save the logo files