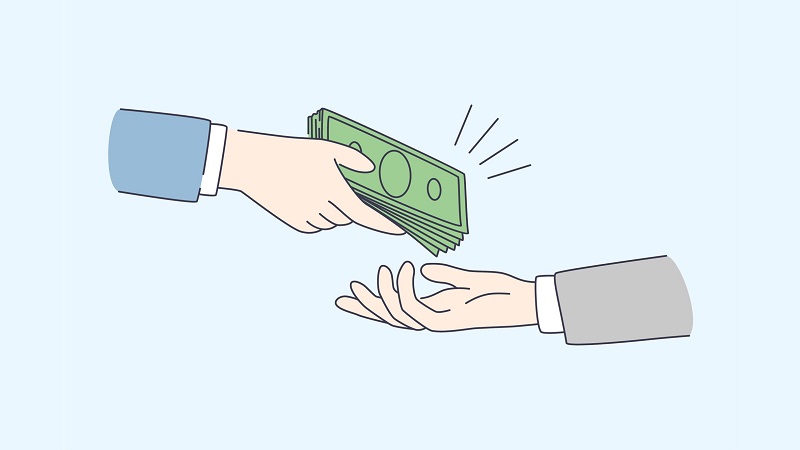 The freelancer market is snowballing, and it's now easier than ever to take the leap and ditch your desk for a day job. However, with this new sense of freedom comes a host of new challenges.
As a freelancer, you will be responsible for figuring out how much you should charge, managing your taxes (which we have explained completely in our ultimate guide for freelancing), and covering your healthcare costs. But before you throw in the towel on that 9-to-5 job, look at these tips on figuring out the average freelancer salary where you live.
It won't be easy, but knowing the going rate might make things easier. First, let's look at some critical points that every freelancer might overlook. 
What is Freelancing? 
Freelancing is the practice of flexible employment. It's when a person works as an independent contractor for various clients on a freelance basis. Most freelancers supplement their income because they don't have full-time jobs or want to pursue their projects. 
Freelancing has become such an attractive option for several reasons. For starters, it's usually flexible. You can work whenever you want, wherever you want, and on whatever projects you choose. It's an excellent option for those who have a full-time job but also want to freelance part-time. It can also be a good choice for those who wish to increase their income by taking on additional projects. To find out what freelancing is in detail, read this freelancing guide. 
How Much Does a Freelancer Earn?
There are a lot of freelancing opportunities out there, and it can be hard to know where to begin. This is why we'll start by looking at how much a freelancer can expect to make. We don't want to get you all riled up about earnings too quickly, so let's start with a few facts. First, it's important to note how much money you can expect to make as a freelancer depends highly on the type of freelancing opportunity you choose. You won't make the same amount of money if you choose to freelance as a graphic designer, for example, as you would if you decided to freelance as a lawyer. Also, setting rates as a beginner freelancer is another challenge that you will face after choosing your freelancing field.
Next, it's essential to consider where you work. You can expect to earn even more if you work from home. You may want to consider working from a co-working space or office to achieve a higher salary. Setting up a home office for freelance work is another option to be productive and concentrative.  Finally, evaluating your experience level and the type of work you do is paramount. If you're just starting, you'll likely be able to earn less.
Finding a Job as a Freelancer
Now that you know a little more about how much you can expect to earn, let's talk about finding freelance jobs. The best way to find work as a freelancer is to research online job boards. You can also look for local events that list freelance opportunities. 
During these events, you can meet with companies hiring freelancers and possibly earn a gig. You can also go online and search for freelance gigs. Depending on what kinds of gigs you're interested in, you may be able to find a lot of opportunities right away.
See also: 7 Online Courses That Get You Ready For a Freelancing Job in 2022
The Real Deal About Freelancer Wages
As with any job, some freelancing opportunities pay more than others. Still, it's important to remember that the real deal about freelancer salaries doesn't just pertain to full-time employees. Freelancers are just as crucial in today's world and deserve the same respect. And, as you've seen, they can earn a living by working from home. With that in mind, what do you need to know about freelancer salaries? Here are a few things you should keep in mind:
Pay depends on factors such as work type and experience level.

Freelancer salaries can vary significantly based on location due to the vast freelance platforms market size.

In some areas, they can be much higher than in others. 

Some freelancers have the option to work as independent contractors. In these cases, you can expect to make more money.

Some of them also have the option of being paid an hourly wage. 

They may also have the option to be paid in project-based compensation. 
How to figure out freelancer salary for where you work (4 easy steps)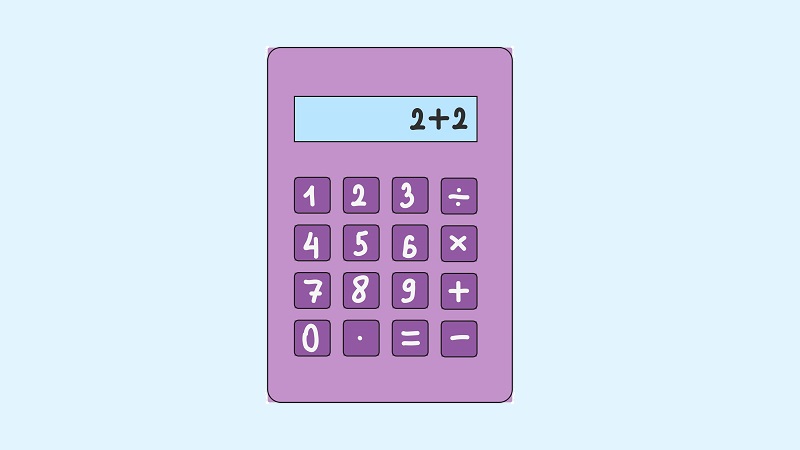 As you've seen, earning a great living as a freelancer is possible. However, it requires research, strategic thinking, and hard work. With that in mind, are you ready to start looking for freelance work? Let's browse through some of the proven ways that you can use to figure out the average freelancer's salary. 
1. Know the market rate for your skillset
As a freelancer, you will be expected to know the average salary for your skill set. This will make you more informed when it comes to negotiating a salary and also help you decide if it's worth making the jump to a freelancer. It'll be difficult to price your services if you don't know what skill sets are in high demand.
To find out what skill sets are in high demand, do some research into market trends. What types of services are companies paying top dollar for? What kinds of skills do companies need but aren't getting enough of? What trends are affecting the market currently? These critical questions will help you better understand what salary you should aim for.
2. Use job listings to find the average salary
If you're struggling to find the average salary for your skill set, you can use job listings to find an average for your desired position. You can use job listings to find the average salary for several roles. For example, suppose you're interested in the average salary for a web developer. In that case, you can search for "average web developer salary," or if you want to find out the average salary for a data scientist, you can search for "average data scientist salary."
Keep in mind that job listings are usually put together with employers. So the figures you see could be higher than what you should expect to earn as a freelancer. And some figures might be lower if the listing was for a part-time, contract-based position.
3. Check out online resources and ads
Another way to find out the average freelancer's salary where you live is by looking at online resources such as job boards and industry blogs. You can also use online job boards to get an idea of the market rate for particular skills. You can do this by plugging your desired skillset into the "Average Salary" box on job boards such as Indeed and Simply Hired.
However, remember that these figures are averages, so they could be a little lower or higher depending on the region in which you're operating. While browsing industry blogs, you can also find valuable information about the average freelancer's salary where you live. Blogs such as Hubstaff and Staff.com are packed with information on how much freelancers are making, where they're operating from, and what skill sets are in the highest demand.
4. Find out what benefits are offered by companies in your area
If you're used to having certain benefits at your day job, such as healthcare and a 401k, jumping straight in at the higher salary scale might be tempting when starting as a freelancer. However, before you do, you should consider the benefits that companies in your area offer. Many companies in certain areas might be offering freelance-like benefits to attract workers on a part-time or contract basis. You can find these benefits by searching online or asking people in your network.
What factors influence freelancer salaries? 
According to Payoneer, besides obvious factors like location, industry, and years of experience, age, gender, education, and availableness of freelancers affect their wages. In addition to these factors, the 2022 Payoneer study found that freelancers' earning potential can be impacted by traditional education. While college graduates earned $19 per hour in the 2020 study, they earned $22 in 2022.
The fact that there is not a wide gap in pay between college graduates and high school graduates indicates that companies prefer experience and client reviews to formal education when hiring freelancers, says Jonny Steel, vice president of marketing at Payoneer.
According to MBO Partners, the number of U.S. full-time freelancers is anticipated to rise by 25 percent in 2021 to 3.4 million. Freelance work on the side is compensated at an average of $3 per hour, whereas full-time freelancing pays workers $3 extra an hour, according to Payoneer. As a result, freelancers who choose to work full-time are much more satisfied with their careers. 
According to Freelancer, age matters when it comes to freelancers' pay. Young freelancers are more likely to embrace technology and changing work habits and spearhead the freelancing movement. Because of the freelancing surge, young freelancers are the fastest-growing sector of the workforce. 
Final Tips for Finding Great Freelance Work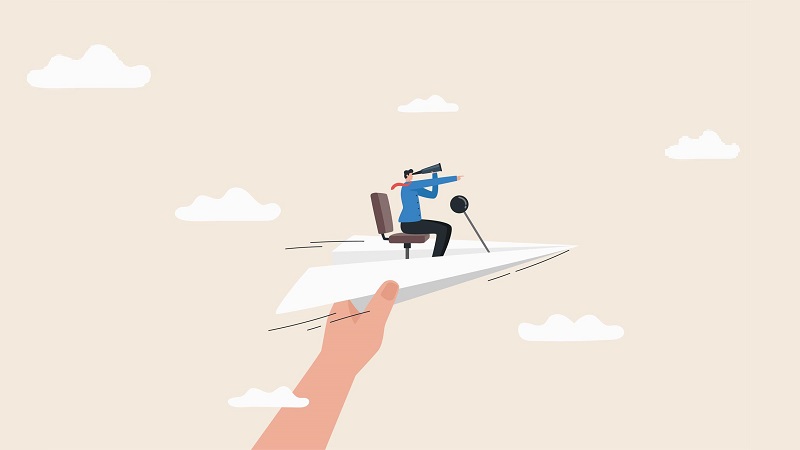 Here are some final points to keep in mind when searching for the perfect spot for freelance projects:
Research every opportunity you're considering.

 Know your worth; Don't settle for less than you deserve.

 Be flexible; A lot of freelancing opportunities are short-term projects.

 Be prepared; Freelancing is a lot of work, so you should be ready to invest time and effort in it.

 Be creative; There are a lot of boring projects out there. Put your creativity to good use!

 Be strategic; Getting as much work as possible in a given period is essential.

 Be consistent; It's important to consistently offer quality work to build a name for yourself as a freelancer.
The bottom line
Freelancing is a great way to make some extra cash on the side or transition into full-time work. But before you dive in headfirst, you'll need to figure out the average freelancer salary where you live. If you're unsure where to start, use job listings, online resources, and ads to get an idea of the average salary for your desired skill set. You can also use these sources to find out what benefits companies in your area offer for part-time workers. Once you have this information, you'll be in a much better position to negotiate a fair and realistic salary with clients and make the transition from employee to freelancer seamless.