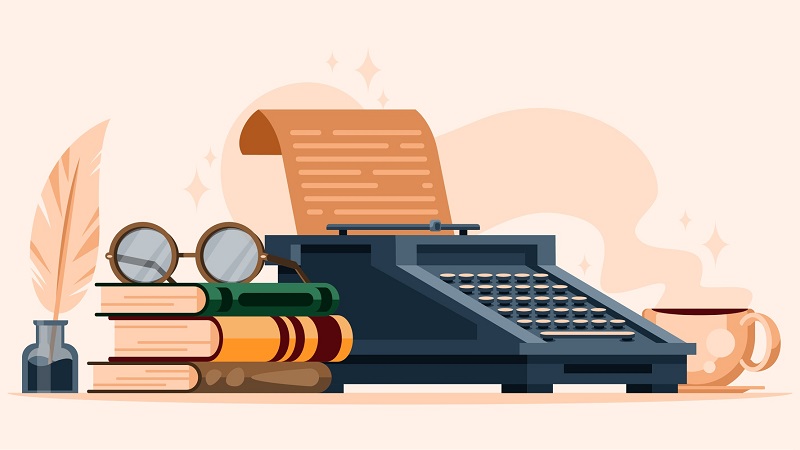 Nowadays, content writing as a career path is being discussed widely. Writing for a living is something that many people dream of doing. As a result, many people are considering making content creation their profession. However, before diving in, you should know a few things about your chosen area.
Writing content involves a blend of creative and technical thinking, which may be challenging for some people. This means that anybody hoping to get into the content writing field must know the necessary knowledge and skills. This blog will provide you with the qualifications required to become a content writer.
Hard and Soft Skills; What Are They?
First, let's define the distinction between hard and soft skills so we can go on to the qualifications required to become a content writer.
The term "hard skills" is used to describe a broad set of visual and technical skills. Such knowledge is acquired via formal education and is necessary for performing certain jobs.
Meanwhile, "soft skills" are a long list of positive qualities that make you an asset to any organization. Positivity, punctuality, and the capacity to collaborate effectively are all examples of qualifications required to become a content writer.
A complete content writer will have all of these qualities. If you have all these qualifications, you can succeed in any content writing job you apply for.
Top 18 Qualifications Required to Become a Content Writer
If you want to make it as a professional writer, you need more than just good writing skills. You need to add more experience as a writer to your CV. Here are some of the qualifications required to become a content writer. To make things easier, we've separated these skills into two groups, including basic qualifications and soft skills.
Hard Skills Required To Become a Content Writer
Every industry has standard minimum educational requirements. Qualifications in content writing serve to guarantee that the candidate has the interpersonal and communication capabilities required to become a content writer.
Some of the most important skills necessary to become a successful content writer include fluency in the language, the ability to think critically, a rise in dynamic knowledge, etc. However, the following are some of the minimum qualifications required to become a content writer:
A Bachelor's Degree Qualifications
A bachelor's degree is the minimum qualification required to become a content writer. They can have a degree in any number of specialized fields. Ideally, they will have a background in both journalism and mass communication.
In order to succeed as a content writer, you'll need to learn how to appeal to a wide audience. A degree in journalism may help you do just that. Any person may write about any topic they want with a degree in that field.
Grammar and Vocabulary
Writing that sounds like your 10-year-old nephew or niece produced it is the lowest form of flattery imaginable. A professional content writer will be aware of this qualification, and they will use perfect grammar and vocabulary throughout their assignment. This should go without saying, but it's important to stress that you should set very high standards in this regard.
Editing Qualifications for Your Content
The career of a content writer who submits just the first draft for review is doomed to failure. Your prospective employee should know that practical self-editing abilities are crucial to the success of their job.
This involves ensuring the information flows smoothly by fixing spelling errors and repetitive phrases. Editing is a top-notch qualification required to become a content writer.
SEO Knowledge in Content Writing
Depending on the company, you may be given writing prompts and/or SEO training. But you should be aware of the page criteria that help search engine bots grasp the content and context of your writing.
Use of the focus keyword in strategic locations throughout the content, such as the title, meta description, introductory paragraph, and maybe a couple of times in the body, can help boost its search engine rankings.
Subtitling, alternative picture tags, and the primary content all benefit from the inclusion of relevant keywords, which you must learn to locate and sprinkle strategically. Most business blogs employ a Yoast SEO type WordPress plugin to make sure all posts are search engine optimized.
However, you will increase your value if you take the time to learn more about search engine optimization (SEO), especially backlink construction and keyword research. You are close to becoming a content writer if you meet this qualification.
Researching Ability for an In-depth Content
You should provide your readers with accurate information from trustworthy resources to make educated decisions. Finding relevant, original examples to include in your writing may require some research, too. Because of this, training in research skills is a must-have qualification needed to become a content writer.
Your brand's credibility will increase if your content is well-researched. It also has a greater possibility of being thorough and intelligent, both of which will be appreciated by your readers.
Learn how to use Google's search operators to quickly and easily find your needed information. You can also ensure you're up-to-date on trends in your field by subscribing to authoritative publications.
Developing a Content Strategy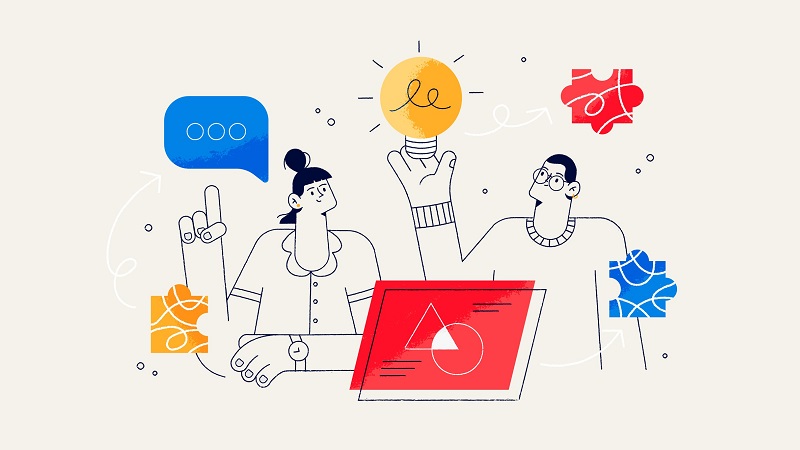 Creative writers who can also think strategically have an advantage. Your content should reflect a comprehensive strategy, combining a high-level conceptual framework with a more detailed, human-scale point of view. The intended readership should serve as the primary inspiration for all content creators.
Include keywords and other search engine optimization elements relevant to the intended audience and boost traffic. As a content creator, you need to be forward-thinking and able to see the big picture. It lets authors create interesting and informative articles that readers will like reading, and that will strengthen the brand's connection with its target audience.
Visual/Multimedia Content Writing
Text alone may be uninteresting to readers, depending on your profession and intended demographic. Take yourself out of the "writing" box since there is abundant drag-and-drop software for creating images and films.
You can either videotape yourself speaking or use Canva to create a beautiful infographic to present your thoughts. Next, turn them into appropriate blog entries. This may seem terrifying, but you'll likely discover that your audience enjoys seeing, hearing, and watching you perform.
Marketers place a higher value on developers of multimedia content. Those with qualifications in video and audio editing have more excellent market value.
WordPress Competence
Understanding how to use WordPress is a crucial technical qualification required to become a content writer. Why? Since this open-source software runs on more than a third of the websites on the Internet.
If the company you're working with has specific requirements for content uploading, you may be required to use a plugin like Elementor. It's not fun, but it helps you give your blog more features and make it more enjoyable for your readers.
Knowing HTML, CSS, and Javascript might come in handy if you want to edit code and change how your content looks periodically. Don't worry; learning enough code to work with a website won't need you to master software development. Start studying one of these languages from scratch by enrolling in a beginner's course on one of these online sites.
Aside from WordPress, you may collaborate with companies that use HubSpot or another CMS.
Soft Skills Required To Become A Content Writer
If you want to make a living as a writer, you need to equip yourself with a set of soft skills. Just having a degree will never be enough to make it as a writer. Yet, formal education aids in developing "soft skills," which include language fluency, improved communication abilities, etc. Some of the most common qualifications required to become a content rider are as follows:
Talents in Content Writing
An effective writer is essential for a content writer. A content writer's first duty is, of course, to write. Excellent writing abilities are crucial since visitors will remain interested in your site only if you can keep their attention.
Effective Listening Qualification
A writer of substantive content should develop their listening skills to their maximum potential. Learning to listen, evaluate, and form conclusions is a crucial qualification for becoming a content writer. The ability to listen carefully and pick up on subtle clues is crucial for coming up with engaging content.
Time Management
Content writing entails more than just the act of writing itself. Research, analysis, and interpretation are qualifications required to become a content writer. Learning how to manage time effectively is equally crucial. You need to plan how much time you'll spend on each task.
Continuity and Organization in Content Writing
Sending a message of commitment to your customers and readers by completing their jobs on schedule and with high quality is a must in any industry. Keeping detailed notes of your work, including when tasks were given, when they were turned in, and where you found the contents you needed to write your article, will save you a lot of time and mental anguish in the long run. It is also advised that you maintain revision history.
Problem Solving Power
There must be a good reason employers are looking to employ a content writer rather than just giving it their best try. A skilled writer understands that there is more to their profession than just reporting the facts.
The ideal applicant will have sufficient expertise in the field to assist them in spotting problems in their current content. After that, they'll apply their knowledge to offer an improved strategy.
Adaptability To Different Styles
Working as a freelance content writer may expose you to various sectors and companies with distinct cultures and approaches. You'll need to adjust your writing style to match their brand's standards and provide a variety of content types to support their advertising campaigns.
Your chances of landing content writing gigs will improve if you can create brief, compelling content for Facebook ads and lengthy, in-depth posts for readers in fields as varied as manufacturing and fashion.
Collaboration and Adjustment
Content writers often get negative comments and critiques. Your editor may eventually bring out the recurring errors in your writing that are lowering the bar for everyone else. Your article's search engine optimization (SEO) might need some work, and the team behind it could have some recommendations for you.
In fact, a third-party website may reject your content offer outright. Don't take anything somebody says about you personally. Getting critical comments might help you improve your skills and attract more readers.
Innovative Mindset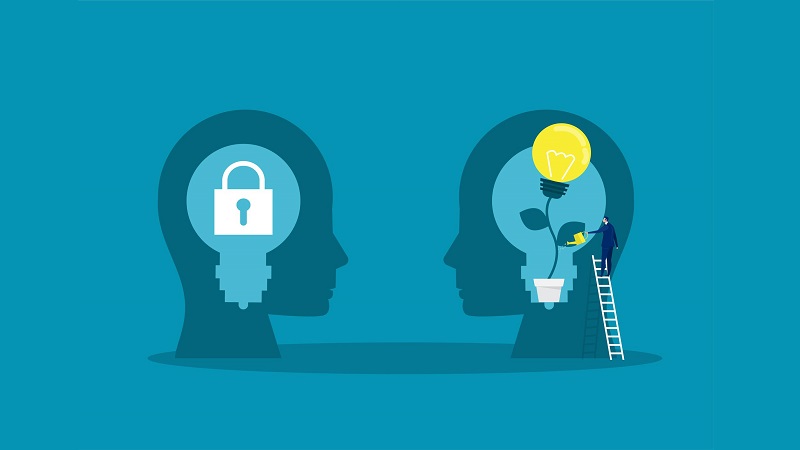 As a content creator, you must never copy and paste. However, what about creating content that mimics the top-performing content in search engines regarding organization, examples, and other subtleties?
Even if search engine results improve your company, they won't set you apart as a writer. If you want to be in the top one percent of all content writers in the world, you can't just steal the ideas of others.
The ability to solve problems and the willingness to experiment with new concepts are two essential traits for any writer who wants to stand out. Writing about topics you know nothing about might make you feel uninspired.
Aware of the Brand's Voice
So get familiar with the company to use its tone in your writing. A firm grasp of the brand's ideals and tone of voice is crucial to developing engaging content. Consider including a frequently asked questions segment if the information is intended for a learning platform. However, including hashtags, photos, etc., is helpful if you make social media content. Therefore, an influential content writer will be familiar with the brand voice.
Remaining Up-to-Date
To be successful in their field, content writers must keep up with current events. Writers can improve their content's effectiveness by keeping up with industry trends and learning how search engines and social media platforms use their data. Copywriting skills improve in tandem with knowledge. This means you've succeeded in creating something special for yourself and the company you're writing for. In fact, by remaining up to date, you can fulfill the qualifications required to become a content writer.
Conclusion
Writing is a challenging profession. However, if you modify your personality to fit the circumstances better, you will have a much easier time coping with the challenges and difficulties.
Content writers must have the proper education, work on their soft skills, and have the qualifications required to become content writers. It would help if you had a firm grasp on what it takes to break into the content writing industry and other relevant details. Now is the time to launch your article writing career and dig into this profitable field.