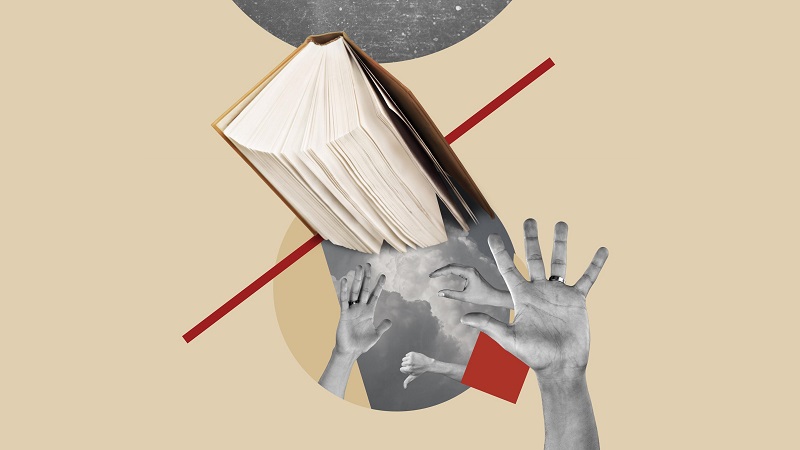 What is a table of contents in a report?
A table of contents (TOC) basically lists the main points to consider when writing a report. It is usually written as a list and consists of different headings. Each heading should be clearly defined, and it can include some key information about the subject. It's an outline for a report that helps readers find the information they need better and more easily. The table of contents is the structure of a report and makes reposts organized and easy to read and understand. It can be somehow hard to write a good table of contents, but when you have a plan in mind for each step of arranging your report, it becomes handier. In this blog, I will accompany you through your report-writing journey and tell you everything you need to know, from arranging a table of contents to details of a professional report. Although you can hire a report writer to create a complete report for you from A-Z, learning how to DIY feels so good, and it's a great skill to add to your skill set.
What are report categories?
There are some factors for different types of reports that can be used for categorizing reports. In the following, I mention some of the most important aspects of categorizing different types of reports.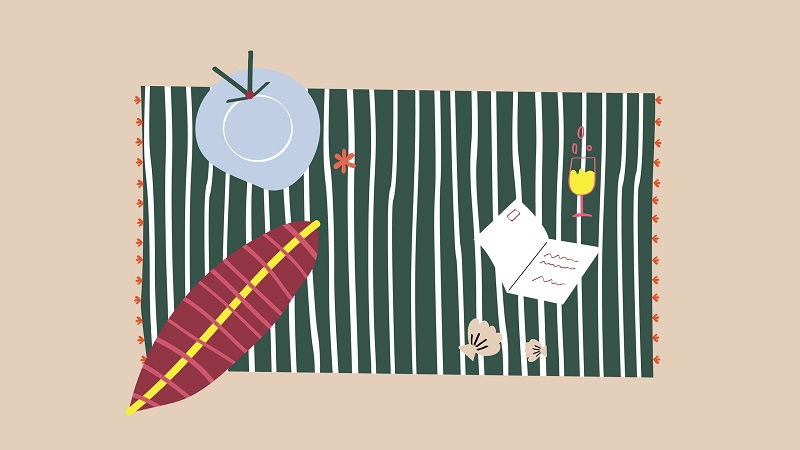 Brief or lengthy
A report can be short or long, depending on the subject. You can write a two-to-three-page report that contains some critical notes. You can also write a +30 pages report that is more formal and contains deep analysis and solutions to an issue.
Internal or external
An internal report is written within an organization specifically for it, and the audience is also the members of an organization. On the other hand, an external report is written for different media channels like newspapers, TV, news websites, etc. External reports are also called public reports.
Vertical or lateral
Vertical reports describe a type of report writing that is for one's boss(es) or employee(s). For example, if you're a manager and arrange a report for your employees and workforce, it's called a vertical report, and vice versa. Lateral reports are written when you arrange and write a report for your colleagues, classmates, collaborators, etc.
Periodic
Periodic reports are often used for determining different aspects of a task or a project in specific periods of time, e.g., weekly, monthly, yearly, etc.
Formal or informal
You can categorize reports as formal or informal ones. Formal reports are often more precise and organized and concentrate on observations. Details in formal reports are mentioned with high accuracy. You should also write formal reports in a particular way. Unlike this report form, informal reports often contain notes, results, and ideas expressed effortlessly. Reports published among colleagues and classmates are mostly informal.
Informational or analytical
An informative report is a piece of written content that provides information about an issue or subject. It can be used for any purpose, such as news stories, marketing campaigns, business reports, and so on. Analytical reports are written for different purposes, such as management reports or financial statements. They provide information about a specific topic by analyzing it based on numbers and data gathered from other sources.
Operational
An operational report is a document that gives an overview of the business. It tells you what's happened so far, what's going on or in process at the moment, and what it is expected to do in the future.
Recommendation
A recommendation report is a report that gives recommendations on what to do next based on the current state. It is used when you need to make a decision based on your current situation or when you are trying to decide what actions to take. A recommendation report can be used for any kind of content, from social media posts, web pages, or blog posts.
Order of the contents in report
The structure of a report helps the consistency and clarity of a report. It improves viewer interaction, and a suitable report writing format helps you, as a writer, to have a more organized mindset and concentrate on the context of your report rather than the form.
It's important to note that the order of contents in a report can vary depending on the type of report and the specific requirements or guidelines. However, the below list provides a general framework that can be adapted to fit the needs of most reports.
Title Page
Should include the report's title, author's name, date of submission, and any other relevant information, such as the organization's or institution's name.
Abstract
A brief overview of the report, summarizing the essential findings and conclusions.
Table of Contents
A list of the sections and sub-sections in the report, along with page numbers.
Introduction
Introduces the purpose and context of the report, sets the stage for the rest of the report, and provides an overview of the main topics to be covered.
Background Information
Provides the reader with relevant context and background information needed to understand the report.
Methods
Describes the methods used to collect and analyze data for the report, including any research techniques or tools used.
Results
Presents the findings from the data collected and analyzed, including graphs, tables, and other visual aids to help illustrate the results.
Discussion
Interpret the results, discussing the significance of the findings and the implications for future research or practical applications.
Conclusions
Summarizes the main findings and conclusions of the report, highlighting the most important takeaways.
Recommendations
Offers suggestions for future action or research based on the results and conclusions of the report.
References
A list of all sources cited in the report, following a standard citation format (e.g., APA, MLA, Harvard).
Appendices
Any additional materials or information not included in the main body of the report, such as raw data, additional graphs or tables, or supplementary information.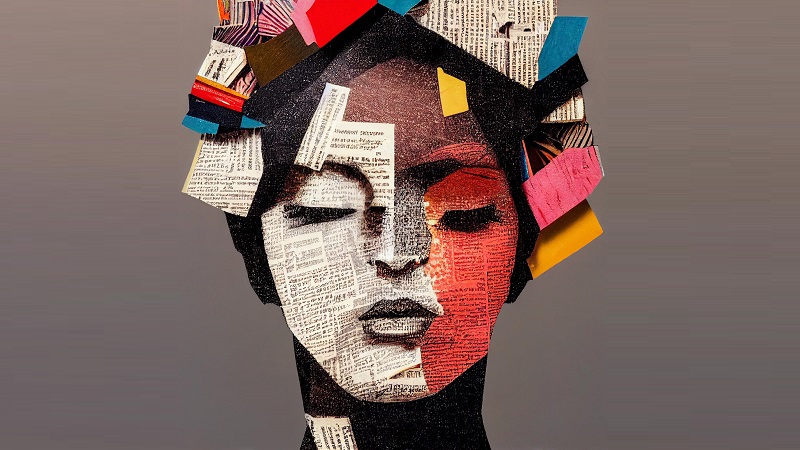 How do you write a table of contents in a report?
The table of contents is relatively the first thing that a reader will see when they want to read your report. Why relatively? As I mentioned before, you have to put your table of contents in the third place after the title and abstract. But sometimes, you can put it after the title, as well. But you never place it after the introduction. The table of contents should be easy to read and not have any unnecessary or irrelevant information. The best way to write a table of contents is to mention the main title, like "introduction" and the page number in front of it. Also, you can write the exact title of the content on the specific page, like "the evolution of languages." The table of contents doesn't need to have a fancy layout, but it should make the report easy to read and look neat and organized.
How to write a good report?
Here, I want to take a moment to refer to "how to write a thesis" by Umberto Eco, which in my opinion, is one of the best books on writing a thesis, report, and article, not only for literature students but for anyone who enjoys writing and wants to write professionally. As he says, one must avoid writing long sentences yet write completely and concisely. Start a new paragraph whenever you feel like explaining more about a matter. It never hurts to have more explanations in order to have a more understandable report or thesis. Or never use exclamation marks to prove your point or put stress on your sentences. It's okay to use it one or two times to grab the audience's attention, but the more you use it, the more it will look unprofessional. Apart from what Eco says about the basics of writing professionally, there are some other tips that will help your report become educational, complete, and polished.
In the following, I will provide you with seven best tips and facts that help improve your report writing:
Have a keen eye for grammatical errors: It would be best if you follow grammatical rules. You should also pay attention to your sentences in terms of the place of verbs, adverbs, subjects, etc. You need to be careful in using conjunctions and prepositions.
Use the correct form of words: It's a bummer to see spelling mistakes in a report. It absolutely won't be interesting to see "you're" instead of "your" in a report, will it? Take your time proofreading your report carefully.
Follow the order: When writing a report, try to follow a determined order. For example, if you're narrating a series of incidents, try to stay on a path and don't interrupt it to narrate a whole other series of stories.
Care for the appearance of your report: Pay attention to the visuals of your report. If your organization has clear rules about the appearance of reports, follow that, or try to choose the best font and layout according to your subject. You can use tools like Google Slides to create an excellent visual layout for your report.
Define the report's purpose clearly: Before starting out, set a goal and path to reach that. This helps to guide the structure and content of the report.
Organize the information logically: Group related information together and use headings and subheadings to guide the reader.
Include supporting data and visual aids: Use charts, graphs, and tables to present data and findings in a clear and easily digestible format. This will help readers and the audience comprehend your report better.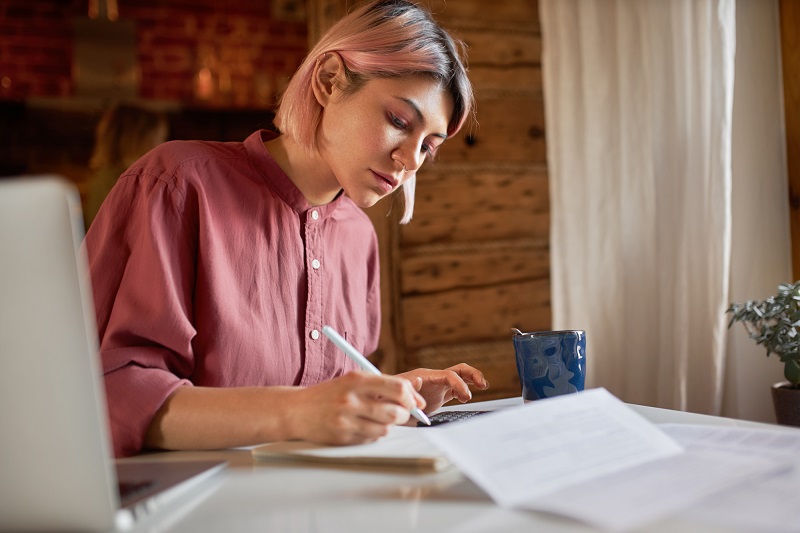 Last words
Report writing is a special skill that comes in handy anywhere. You feel the necessity of report writing at work, at school, or even for social activities. Although it's an essential skill, we don't spend much time learning and using it. Learning how to write a good report plays a key role in your social and work life. This skill is so important that you can even find report writing jobs to make money off or include it in your resume as a professional talent. Whether you're a student, a manager, or an employee, I suggest you allocate the right time to learn and practice report writing. In this blog, I tried to mention some of the basic points and facts you can utilize to improve your report writing experience competently. You can also teach it to your friends, family, and coworkers 🙂 They will thank you later!
It would be nice of you to comment your ideas and opinions below. I will read them all and respond to them heartfully!