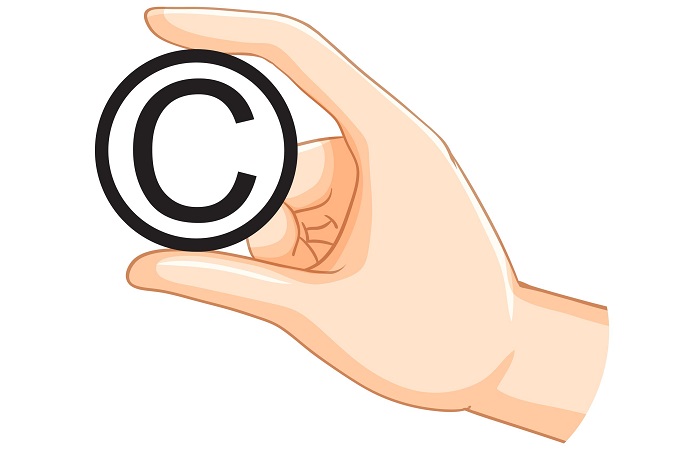 Every day, we use photographs for both personal and professional purposes. The vast majority of us have downloaded pictures from Google, and many times we have done so without realizing that they were protected by copyright, leading to warnings from Google, national or international organizations, photographers, image sellers, and many others. And without knowing if you edit a picture, is it still copyrighted?
We should be well informed on the copyright concerns and the what, why, and how of this matter. Moreover, we need to know how to use photos without risking a copyright violation. If you edit a picture, is it still copyrighted? That's what we'll be discussing here.
Image copyright: what is it?
Copyright for a picture refers to the ownership of the image under the law. The creator of a photograph is the only owner of any rights to reproduce it. It happens instantly: If an author never submits their work for registration with a copyright office, it does not deny the existence of copyright.
As soon as a picture is made, copyright protections kick in. Also, copyright laws apply to all forms of visual art. Image copyright regulations differ from one country to the next.
The United States and Canada are among the 181 nations that are signatories to the treaty known as the Berne Convention, which establishes minimum requirements for copyright protection.
If you edit a picture, is it still copyrighted?
While companies like Getty Images have developed technologies to detect when a people can use a picture online without authorization, some users still believe they can modify an asset enough to prevent detection or provide legal protection.
We would not recommend attempting to avoid detection by editing a picture in a program like Adobe Photoshop or InDesign and doing so would not absolve you of legal responsibility.
The copyright laws still apply if you alter a picture you did not create. You must either produce original works, get a license to use a photo, or locate a free-to-use image to avoid infringing on copyright while using visuals.
How to know if an image is copyrighted?
It might be difficult to tell whether a picture is copyrighted unless you use a service like Shutterstock or Getty Images, indicating when an image isn't publicly accessible.
To be sure, you may use the following five methods:
Check the image credit
Keep an eye out for a caption that lists the source of the picture, a link to the original site, or a way to get in touch if you decide to use an image from another location. If they have mentioned the owner, contact them and ask whether you may use the picture.
See if it has a watermark.
A copyrighted picture will have a faint watermark over it. You won't miss the watermark since it will be over the image for many times, but please look closer.
Verify the metadata
When discussing an image file, "metadata" refers to the data embedded inside the file. Often, this metadata will include information on the copyright status of the photograph. Checking the metadata is also one of the ways to tell if a picture came from the internet.
You may see the file's information on Windows by right-clicking it, choosing "Properties," and selecting the "Details" tab.
On macOS, select "Tools," "Show Inspector," and finally, the I icon inside Preview to see the image's information. After you did it, choose the EXIF button.
Do a reverse image search on Google.
To find the source of a picture on Google, use the "reverse image search" feature. Enter the image's URL or choose it from your computer to upload it.
You can track down every instance of that photograph online and, with any luck, learn its provenance and licensing terms.
Are you still unsure? Avoid using it
If you need to know whether you have the copyright holder's permission to use a picture, it's best not to use it and look for another one. Using copyrighted photos may lead to complex interactions with artists and, in the worst case, legal action. Let alone edit a picture; is it still copyrighted?
We advise against snatching random photographs off the internet (more on where to find license-free images soon…), especially from Google Image search.
Ways to Avoid Image Copyright Infringement
In this section, you'll find methods to prevent infringing copyrighted photographs.
Prevent using any online pictures.
Avoid using any images that you find online. Investing in a proper photography studio can be worth it if you're a product marketer or business owner needing many pictures.
Invest in cutting-edge equipment or rely on your trusty smartphone to take stunning images of your products in-house. You may take pictures, hire a photographer and photo editor or use a studio. That way, you won't violate anyone's copyright.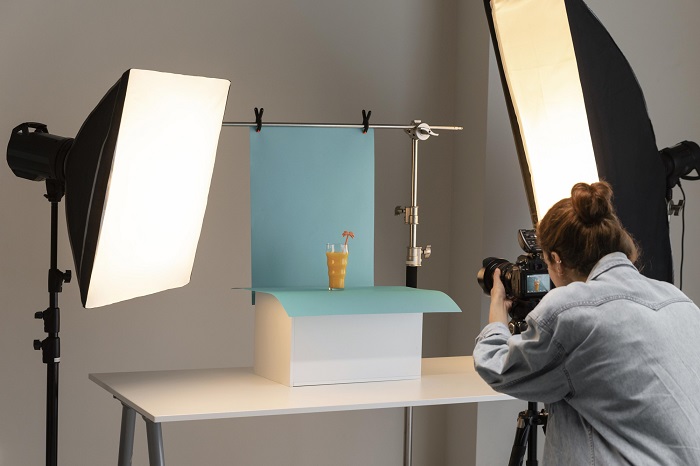 Employ "fair use" with caution.
To paraphrase, "Fair Use" is a legal philosophy in the United States that permits limited use of copyrighted information without the copyright owner's consent. It's not just about pictures; there's also analysis, criticism, news, search engines, educational resources, parody, and more.
Some copyright holders include sneaky loopholes in their terms and conditions that make fair usage unfair. While it seems simple at first glance, this philosophy is rather complex. So, if you want to prevent copyright violations, you should refrain from making use of Fair Use items.
Get permission
If you need more time or resources and can't develop your content, attempt to get the author's OK before using their work. When requesting permission to use copyrighted content, you should always include documentation detailing the intended purpose, the length of required time for the components, the intended audience, etc. 
It's a license in case of a future disagreement. This is a simple and cheap option. The owner may sometimes request credit only in place of any licensing fees. When using images, you should consider how you'd track down the original creator.
Find the trademark owner or the image link supplied and contact them to request permission to use their work. In any case, make sure you save all the relevant paperwork to avoid copyright issues down the road.
Provide credit
The creator of the original picture can want admiration rather than payment for the license. The process will be quick, simple, and cheap. Referring to the creator or writer by name is sufficient here. Each time you use a picture, please provide credit by including a link to where you found it.
And yet, you are still in danger. You should use caution and ideally get authorization in writing. Refrain from assuming that providing credit for the photographs is acceptable without first discussing it with the photographer.
Here is how you appropriately credit used images:
Image by Marry Doe via [source link] (copyright-free)
Photo via [source link] (copyright-free)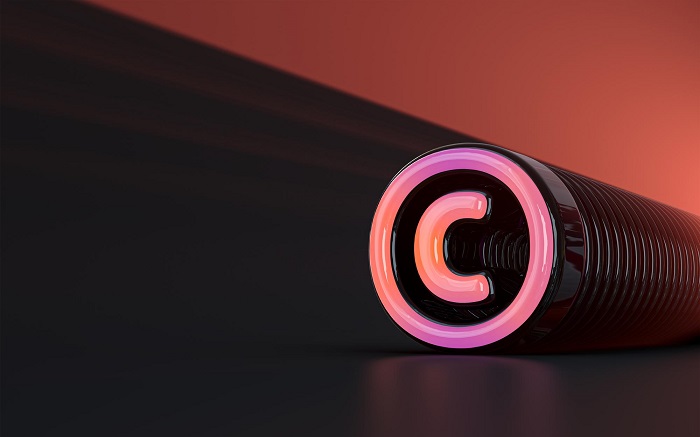 Consult a lawyer
The legislation around copyrights may initially seem basic, but in practice, it may be rather complex. Serious consequences might end your company if this legislation snags you.
You need to weigh the benefits and drawbacks of this legislation carefully. Consult a legal professional if you have any questions about the law or need clarification about using any particular picture.
Purchase images
Buying pictures from stock photo websites like Stockphotos, Shutterstock, iStock, Bigstock, Dreamstime, Adobe Fotolia, and others is a foolproof approach to avoid copyright infringement. Sites like this make high-quality photographs available to the public across all industries.
Many writers would prefer cash over overpraise. It's preferable to purchase photos rather than hire them in this situation. Note that these websites include tools to track copyright infringers, so you shouldn't attempt to use photographs on them.
Create vector artwork from images.
A clever person may use a simple approach to use expensive images that infringe on copyrights illegally. You have the power to modify valuable artwork. Anyone can convert these photos from raster to vector format and then use them. 
Copyright laws prevent the direct usage of many excellent photos, but if you replicate them in Illustrator as vectors, you may be able to use them. The raster-to-vector conversion process requires a meticulous eye for detail for excellent results. But, before doing so, one should always check for appropriate use guidelines.
Conclusion
In this article, we talk about the fact that if you edit a picture, is it still copyrighted? For the record, using royalty-free photos and staying away from images with copyrights aren't foolproof ways to stay out of legal problems. Yet, it significantly improves your odds of remaining trouble-free. Consequently, as a creative worker, you should regularly verify the status of any changes to your legal protections.