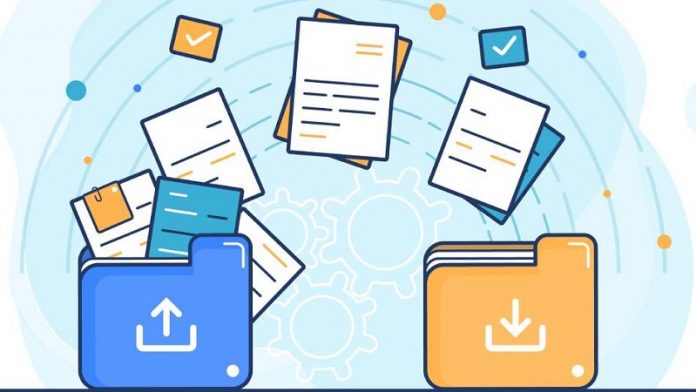 A freelance business, like any other business, needs marketing. Telecommunication sites and platforms such as Perfectlancer are good places to start freelancing and marketing in this business. But Perfectlancer, like any other telecommuting or freelancing website, has its limitations. Awareness of these limitations leads to saving time and money. One of them is on sending large files. In this article, we will introduce you to the general function of Perfectlancer and sending large files.
Freelancers and employers' activity on Perfectlancer
Perfectlancer, like other freelancing websites, allows users to create a personal profile. Perfectlancer has provided ten free monthly offers for freelancers. You will need to purchase monthly packages to get more offers. You can also upload your portfolio files during the profile completion process. After submitting the freelancer proposal and the employer's approval, the project preparation process begins. Freelancers and employers need to exchange data and files on Perfectlancer.
Shared files include various digital formats. Audio and video files are primarily large. Maybe the employer is looking for a speaker for high-quality audio files, promotional videos, or photos and design. Sometimes freelancers have to edit and design the client's photos, videos, and files and submit them after the client's content is prepared. Freelance designers, speakers, editors, filmmakers, translators, etc., frequently deal with large files.
Sharing files in Perfectlancer is done through the workspace, and sharing files by email or contact number in the website's chatbox is prohibited. Sharing information through the workspace will ensure our secure payment and follow-up of project conditions under the management of the Perfectlancer team. If you are a freelancer or employer and can not send a large file (over 25 MB) via chat or workspace, you will learn some useful ways to send these files in this article.
Solutions for sending large files on Perfectlancer
Access to various tools and programs has facilitated the activities of freelancers and employers. We all owe it to the Internet to work in this field. We do not even have to spend a fortune to transfer large files. Many free programs allow you to share files. All of these tools seek to provide comfort and ease of operation.
Solution 1: Send uploaded large files' links to file upload sites
Wetransfer is one of the famous file upload sites where you can upload your files up to 2 GB for free without subscribing and send the direct link of the file to others to download. Also, by purchasing premium plans, it is possible to upload files in larger sizes. Do not forget to set the download link to "Get transfer link" when uploading, as shown in the image below.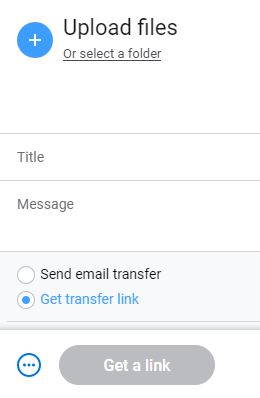 In Pan Free, your uploaded files on this site will be deleted after seven days.
Google has become so pervasive that it sometimes gets overlooked. Google Drive provides you with 15 GB of free online storage. With a Google account, you can easily use this site and share any content from single files or complete folders with friends and a work team. After you share your settings and options, you will be provided with a link that can be sent to others to download content stored on Google Drive. By installing this program on your desktop and other tools, such as smartphones, you can easily transfer large files to your desired locations. On Perfectlancer, freelancers and employers can send this link through the project workspace and website chatbox.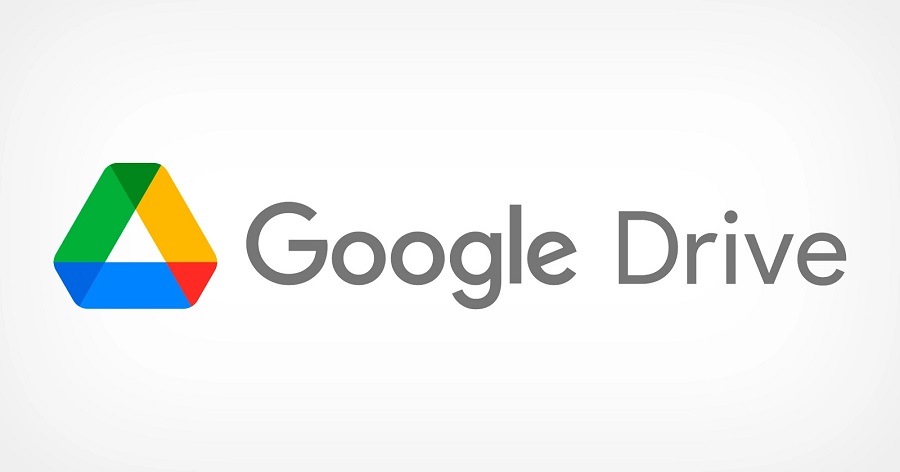 Dropbox is one of the most popular file-sharing tools. According to working with email, employers and freelancers usually have pre-installed this application and are familiar with it. To start using Dropbox, you must register on this site first. Account registration is free. There is a desktop and a mobile application for this program.
There is no expiration date for uploading files. This means you can save any file of any size on this site. The free version of this program has a limit of 2 GB, and other paid options for individuals, teams and businesses are included.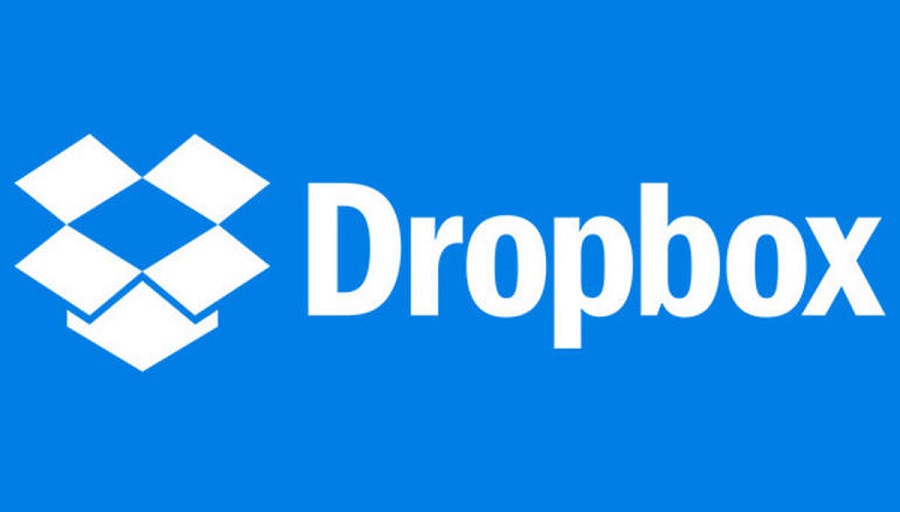 The second solution: split large files into several small files
If we want to share files larger than 500 MB, we must break them into smaller pieces. Many online platforms do not support loading large files in one place due to technical issues and limitations. The solution for this division is to use WinRAR and 7-Zip programs, which are introduced below.
WinRAR
Step 1: First, specify the file. In this example, we have used a file sized 540 MB.
Step 2: To start, right-click on the file and select "Add to archive."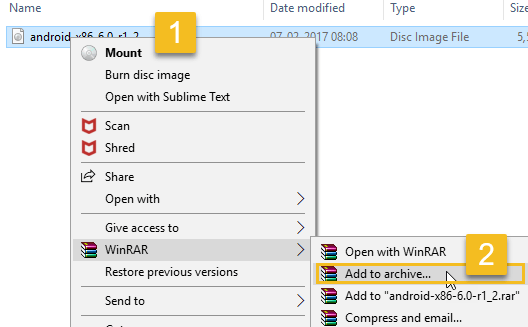 Step 3: In the box that appears, the Archive format section is on RAR by default, and a .rar extension accompanies the file name. You can keep the same default or change it.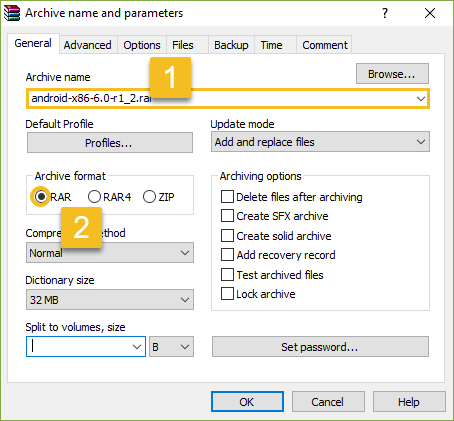 Step 4: In the "Split to volumes, size" section, you can select the size you want, which is 5, 100, and 700 MB by default. Of course, you can specify the size you want in megabytes. (In Perfectlancer, the maximum upload file size is 25 MB) .In this example, we selected 100 MB for each partition. Now click OK and wait. WinRAR compresses the original file and splits it into several files.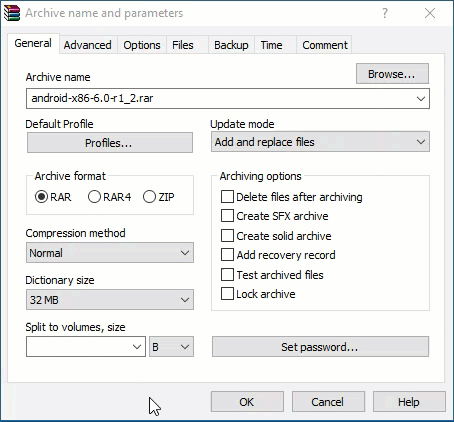 Step 5: After clicking OK, the partitioning and compression process is done as follows.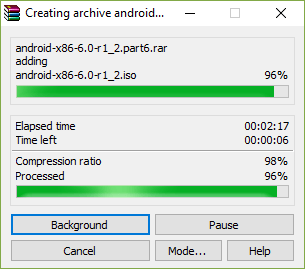 Step 6: After completing the process, all the smaller files will be saved in one place as the source file. Smaller files are numbered as Part. The 540 MB file is divided into six smaller files in this example.

7ZIP
Open the 7zip application after installation. Use the Location bar to find the large file. Right-click on the file and select "Split."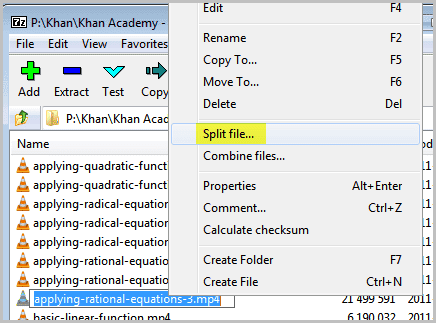 Now a new box opens to select the storage location of the split files and the maximum size of each. You can choose the default values ​​or specify the desired value with the letter M, meaning megabytes.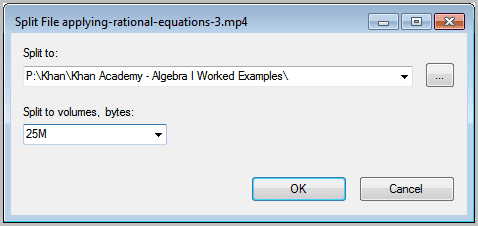 The 7zip program performs the process according to the settings you choose. Finally, you will come to files numbered 001, 002, and 003. Of course, if the person you are sending these files does not have this program, they will have a problem and will not be able to see the content you send.
Eventually
Online workspace and technological advancement have provided various tools and programs for freelancers and employers. In this article, two general solutions for sending large files in the process of Perfect Lancer projects are provided to you. Have you ever used these programs? Please let us know what you think of these solutions.