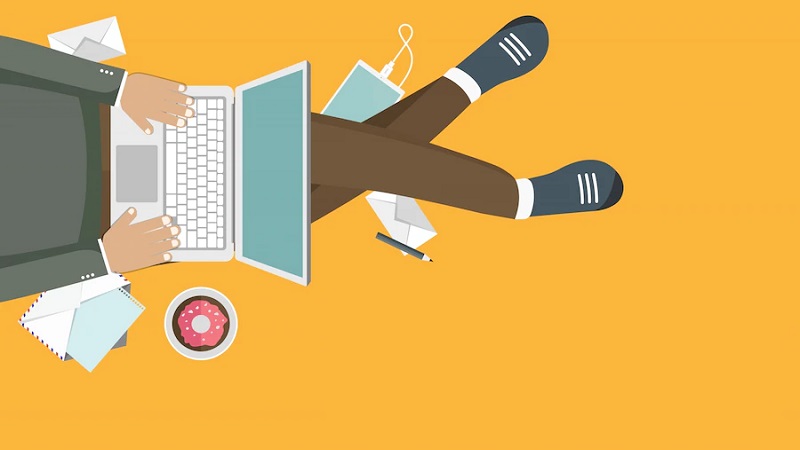 Data entry is one of the most important aspects of any business. Whether a company is big or small, it is necessary to keep track of everything going on, such as sales, inventory, customers, and other important information. In this blog post, we will discuss why data entry is essential for business and talk about some of its many uses. We will also talk about the benefits of outsourcing data entry tasks and how to find the best data entry professionals for your business.
The benefits of data entry for businesses
As any business owner knows, data is essential for making informed decisions. But many don't realize that data entry can be just as important. Data entry is the process of entering data into a computer system, which can have several benefits for businesses. In what follows, we'll explain the benefits of data entry for businesses:
It can help improve efficiency and accuracy.

Data entry specialists can quickly and accurately input large amounts of data, saving

businesses time and money.

Data entry can help businesses to keep track of important information.

When data is entered correctly and organized, businesses and individuals can use them to generate reports and analytics that give businesses a competitive edge.

Data entry can also help businesses comply with regulations and customer expectations.

Data entry is a great way to keep track of your business progress.

It's an easy way to stay organized and efficient.

Data entry is a great way to improve your business processes.

You'll be able to make better decisions based on the collected data!
In an increasingly digital world, businesses need to be able to store and manage data to succeed correctly. Data entry is an essential part of that process.
The importance of quality control in data entry
Businesses rely on data from sales figures to customer information to make crucial decisions. That's why it's so important to have accurate and up-to-date data. And that's where quality control in data entry comes in.
Data entry specialists enter and collect data correctly and efficiently. But they can't do it alone. Quality control is essential to ensure that data is accurate and complete. That's why businesses need to have a dedicated quality control team.
Quality control teams work with data to ensure data authority and check for errors. They also develop processes and procedures to prevent mistakes from occurring in the first place. Quality control Teams help businesses make better decisions and avoid costly mistakes by ensuring that data is accurate.
So, if you want to improve your data entry process, it's essential to ensure that your data is accurate and complete.
Business tasks and data entry:
Data entry might not sound like the most glamorous part of business tasks, but businesses should not underestimate its importance. After all, data is the lifeblood of any organization, and without accurate data, it would be tough to make informed decisions. That's why businesses assign such high importance to data entry and are willing to invest in hiring a data entry expert to keep track of their finances, customers, and products. Of course, data entry experts are available to perform daily business tasks. Others include accounting, customer service, and marketing. But without data, none of these tasks would be possible. Some of the business tasks that to outsource to data entry specialists are:
Transcribing handwritten texts

Administrative data entry

eCommerce product data entry

Filling in MS Excel sheets for back-office accounting

Academic data entry

Raw data conversion

Information control services

Picture data entry

Sales invoice data entry

Offline data entry services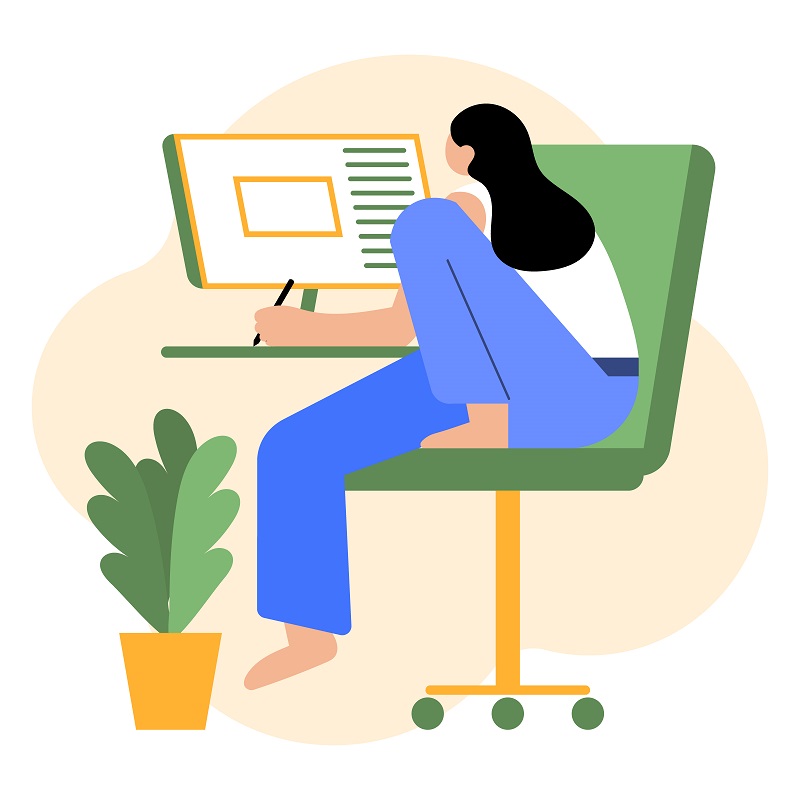 The role of data entry in the success of any business
In any business, data is everything! It helps you keep track of your progress, understand what areas need improvement, and make better decisions for the future. As Jeff Weiner says: "Data powers everything that we do."
Data entry is recording this data into a database, which can be stored and accessed later. Data entry and data analyzing services are essential in keeping your business running smoothly, ensuring that important information is not lost or forgotten.
It also helps to keep your data secure, as it is stored in a central location that can be backed up and protected from unauthorized access.
Finally, data entry helps to improve the quality of your data, as it allows you to check for errors and ensure that all information is up-to-date.
In short, data entry is essential for the success of any business. Businesses can make better strategic decisions to improve their bottom line with better quality data. That's why data entry is vital for business. Therefore, ensuring that their data entry is accurate and up to date is essential. This way, you can see exactly where your business stands and make decisions that will help you move forward.
How to find the right data entry specialist for your company
As anyone who has ever tried to fill out a form online knows, data entry is a tedious and error-prone task. That's why businesses rely on data entry specialists to make sure their information is accurate and up-to-date. But with so many data entry specialists available, how can you find the right one for your company?
Strong knowledge of software applications
This will help them quickly and accurately enter information into your company's systems.
Typing rapidly with a high degree of accuracy
Concentration is vital in data entry, as even one mistake can cause errors down the line.
Excellent writing skills
Much of the data entry involves writing descriptions and comments.
Clear communication
Community skills to communicate concisely with your team to ensure that the information they're entering is accurate.
Proficiency in Microsoft Office
This suite of programs is the industry standard for data entry, so you'll want someone familiar with it.
Reliability and trustworthiness
Data entry specialists have access to sensitive information, so you'll want to be sure you can rely on them to handle that information carefully.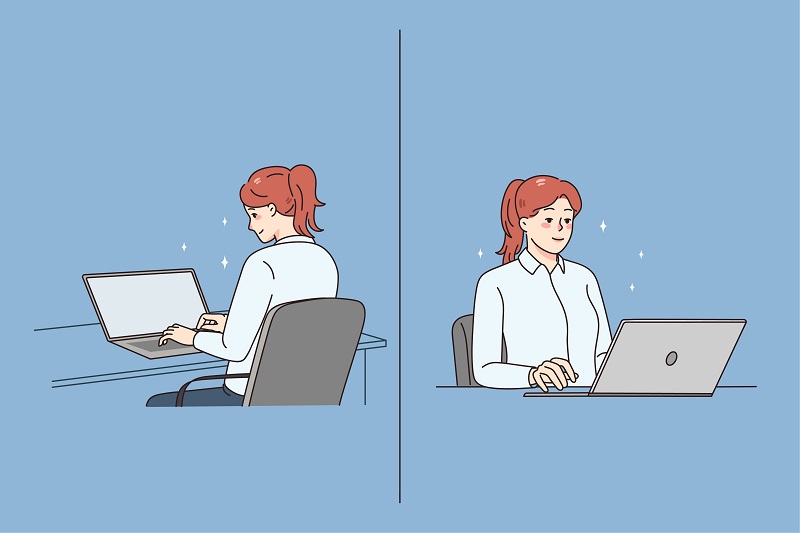 The benefits of hiring a freelance data entry expert
In today's business world, more and more companies are hiring freelance data entry experts to get the job done. And it's no wonder why. Hiring a freelance data entry expert is cost-effective, hassle-free, and can even help you future-proof your business.
Let's start with the most obvious benefit: cost. When you outsource your data entry needs to a freelance expert, you're not responsible for their overhead costs, insurance, or benefits. You simply pay them for their work, and that's it! Hiring a data entry expert for business tasks can save your company a lot of money in the long run. In addition, Perfectlancer offers a secure payment system that ensures you're 100% happy with the final results before making the payment.
Next, there's the hassle factor. Hiring an in-house data entry team can be a real headache – from managing scheduling conflicts to dealing with personality clashes. But when you work with a freelance expert, all of that goes away. They're responsible for meeting your deadlines and ensuring the quality of their work – period. Hiring a freelance data entry expert frees up your time to focus on other aspects of running your business.
Finally, working with a freelance data entry expert can help you future-proof your business. As the marketplace continues to evolve, companies need to be able to adapt quickly to change. By outsourcing your data entry needs, you ensure that your company always has access to the latest skills and techniques – without investing in expensive training programs or hiring new employees.
Data entry is a crucial task for businesses of all sizes. By outsourcing your data entry tasks, you can free up time and resources to focus on other business areas. When looking for a freelance data entry expert, consider their experience and qualifications. Outsourcing your data entry tasks to a freelance expert can bring many benefits, such as increased accuracy, faster turnaround times, and cost savings, so don't hesitate to get started today!
Have you outsourced any data entry tasks lately? Please share your experience with us in the comments below!