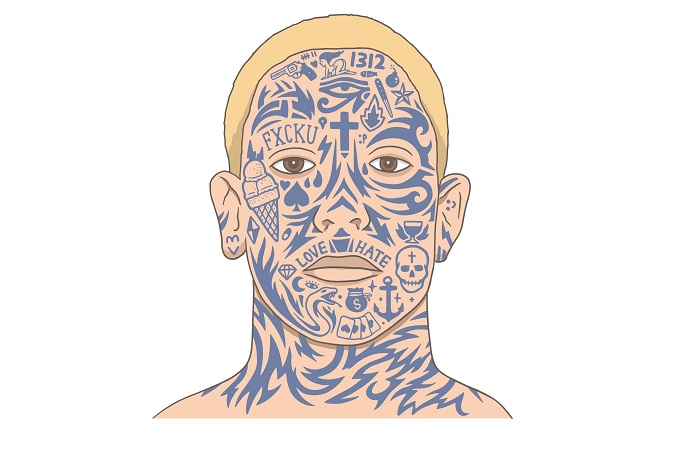 Do tattoo artists need to have tattoos?
Tattooing is an art form that has been around for centuries, and as the popularity of tattoos continues to rise, so does the demand for skilled tattoo artists. However, one question that often arises in the tattoo community is whether or not tattoo artists should have tattoos themselves. While some argue that having tattoos is essential to being a good tattoo artist, others believe it is unnecessary. In this blog post, we will explore both sides of the discussion and ultimately answer the question: should tattoo artists have tattoos?
Whether or not tattoo artists should have tattoos is a matter of personal preference and choice. Although the typical image of tattoo artists is an artist covered with tattoos, piercings, artistic haircut and hair color, and a cool look in general, both tattooless tattooers and tattoo artists covered in tattoos do exist.
Some people might argue that tattoo artists who have tattoos themselves can better understand the process and experience of getting a tattoo, and this is a way of practicing their skills, which could make them more empathetic and skilled in their work. However, others might argue that having tattoos is unnecessary for being a good tattoo artist and that skill and talent are more important factors. Ultimately, it depends on the individual artist and their approach to their craft, and having tattoos is optional for tattoo artists, after all.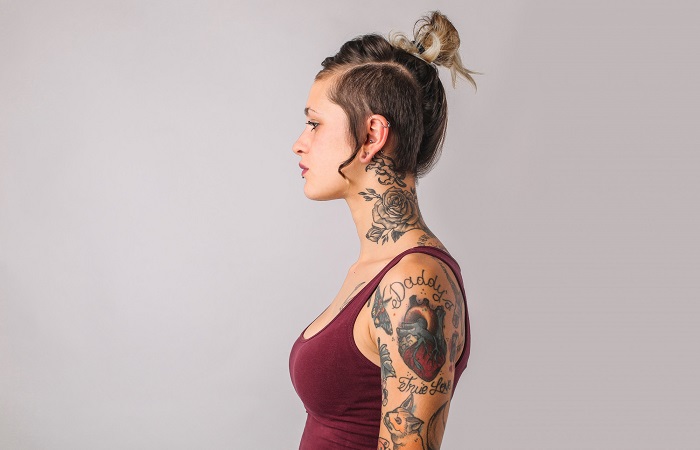 What to look for in a tattoo artist?
Well, first of all, having tattoos is not included among any of the standards to look for in a tattoo artist. So, should tattoo artists have tattoos when choosing a tattoo artist? Not necessarily.
Secondly, the portfolio plays a key role in choosing the tattoo artist you like, and any tattoo artist has to know how to make a perfect tattoo portfolio. The tattoo artist's portfolio provides a representation of their work. By looking through the portfolio of any tattoo artist, you can make sure the tattoo artists you are considering have the right skill level and can create the piece you want in exactly the style you want. By checking the work samples, you will know about their tattooing style and whether that tattoo artist is right for you.
Next, the healed tattoos of a tattoo artist show their expertise, ink quality, and the required needle depth in different parts of the tattoo.
Another factor to look for in a tattoo artist is if they respect safety and hygiene for tattooing. You must ensure the tattoo artist has obtained the safety and hygiene course certification. Additionally, quality tattoo needles and tattoo studio hygiene are crucial standards to consider while browsing for tattoo artists. 
And in the end, you have to ask the tattoo artist about the price and if it matches your budget. In this blog, we have explained everything about how to ask a tattoo artist for price. Also, some tattoos are illustrators and Photoshop experts for hire,
Famous tattoo artists with no tattoos
Tattoo Artist Anil Gupta was once the only famous artist with no tattoos! Later in the years, he got a back piece by 3-4 of the best artists in the industry in one session, all tattooing simultaneously!
Moses Savea from the Netflix shows Bondi Ink doesn't have any tattoos.
Jamie Davies was a contestant on Ink Master season two and sparked debate among fellow artists and the judges for being a tattoo virgin. Though he may ink others for a living, Jamie himself has only one tattoo. Just a light black piece on the side of his neck. Starting as a comic book artist, Jamie quickly grew bored with its repetitiveness. Then, transitioned into the world of tattooing, which he feels is a perfect fit for his artistic skill set.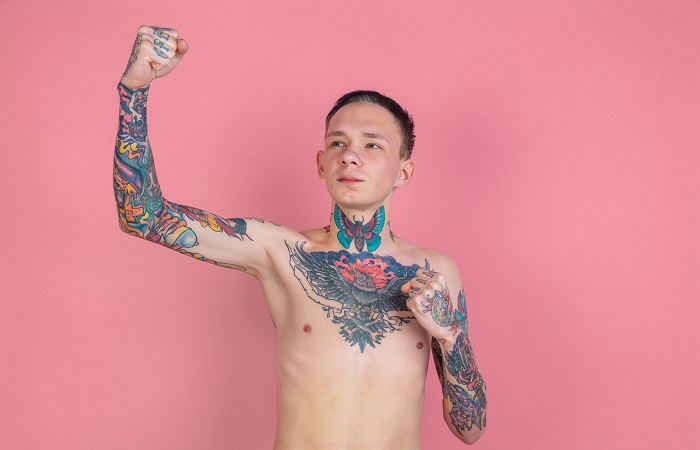 Conclusion
In conclusion, discussing whether tattoo artists should have tattoos is fascinating and has sparked much debate in the industry. While some believe having tattoos is essential for a tattoo artist to understand the process and relate to clients, others argue that it's unnecessary and that having tattoos on themselves does not guarantee the expertise of the tattoo artist.
Ultimately, what matters most is that the artist is highly skilled, knowledgeable, and able to create beautiful, high-quality tattoos that meet their clients' needs and desires. Whether or not they have tattoos is a matter of personal preference, and there is no one-size-fits-all answer to this question. What's essential is that tattoo artists continue to push the boundaries of the art form and provide clients with the best possible experience, regardless of their personal choices when it comes to tattoos. It's important to remember that tattoos are a form of self-expression, and each person has the right to decide whether or not they want to get one. As with any profession, what's most important is skill, knowledge, and a dedication to providing clients with the best possible experience.